Dynamic email signature campaigns with Pardot & Mailtastic
Want to increase your reach and conversions from your marketing campaigns? Start using email signatures as an automated marketing channel.

Mailtastic's Pardot integration lets you send targeted signature banner campaigns to your Pardot lead lists using automated workflows.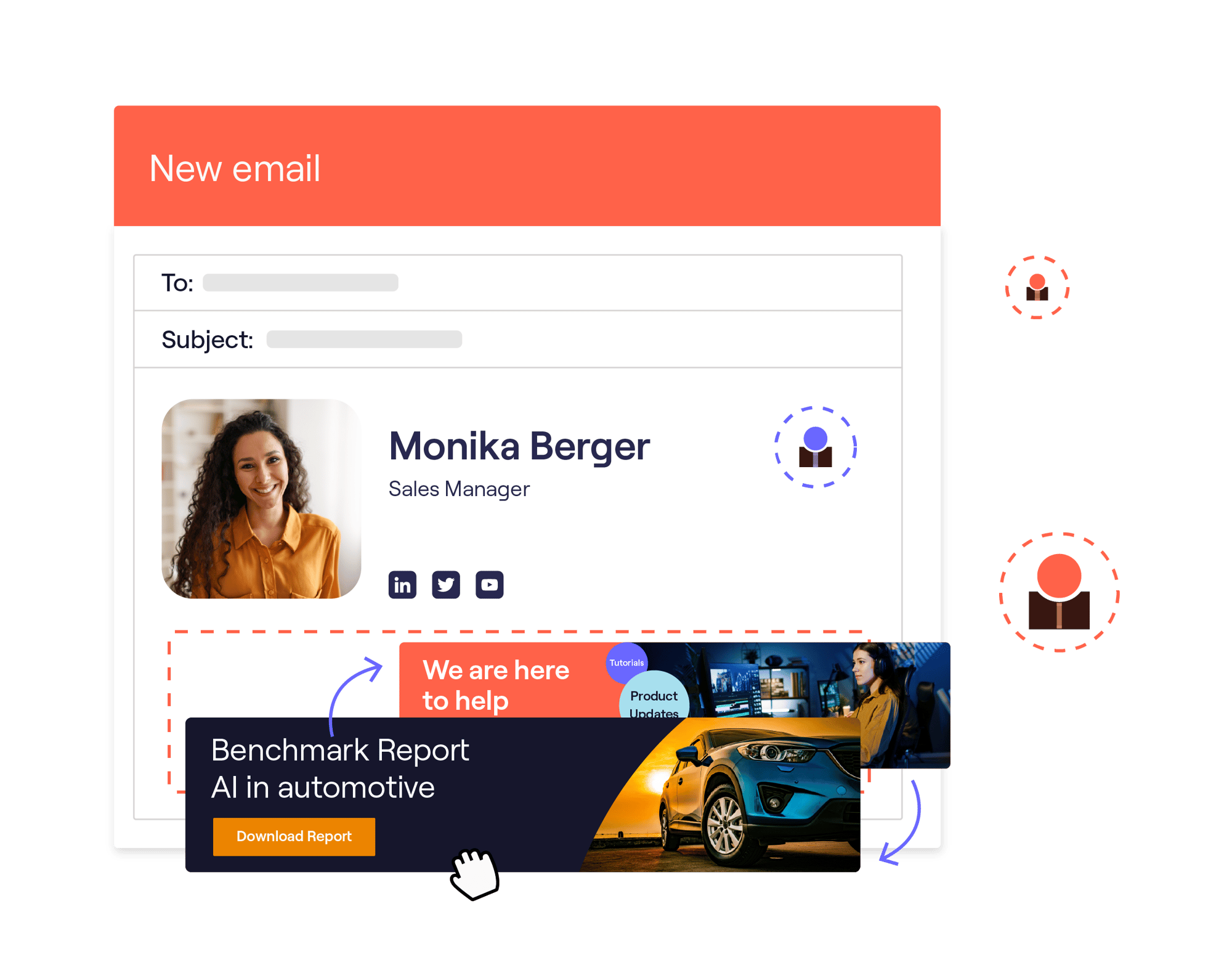 Trusted by leading companies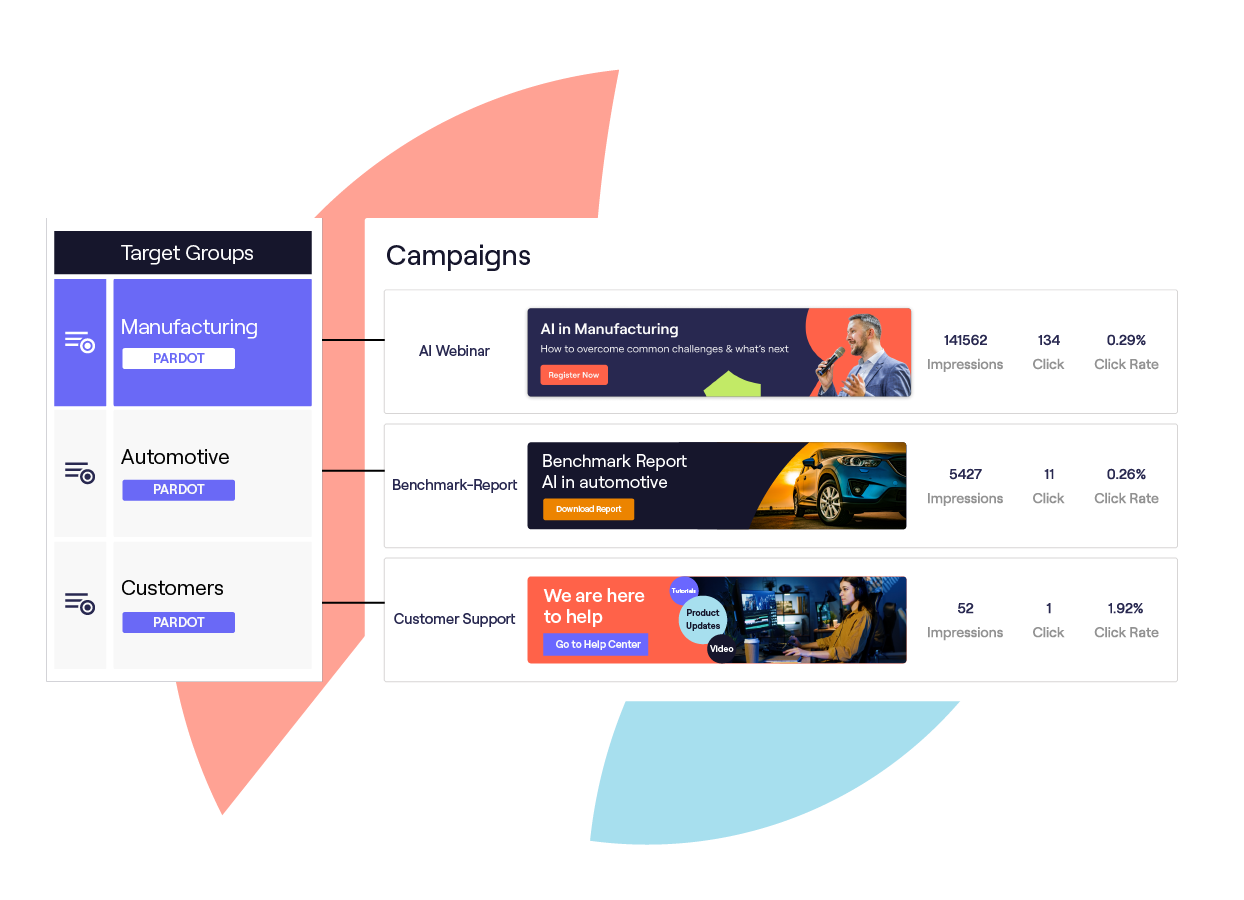 Send personalised content to increase engagement
With Mailtastic and Pardot you can send personalised content that is tailored to your recipient's interests, buying stages or industry.
Control which signature campaigns are sent to which contact lists in your Pardot system and watch your engagement rates soar.
Automate email signature campaigns
Our Pardot integration allows you to track the engagement with your email signature campaigns. Use those signals to trigger new workflows in Pardot.

For example, you can set up a workflow to automatically enrol a prospect in a new workflow which contains new content in case they don't interact with your previous email signature banner.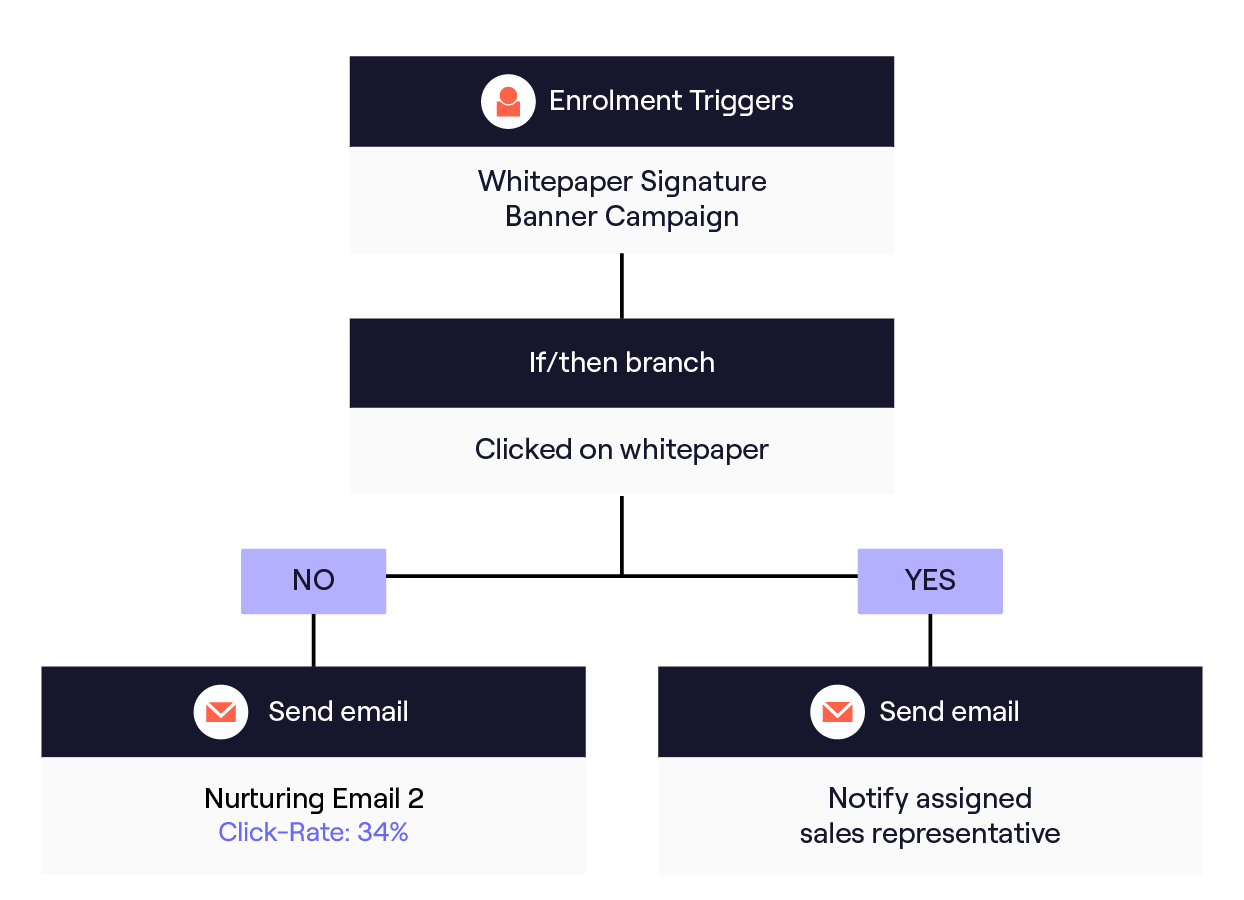 Read what our customers say about us
Our email signature banners allow us to promote new product launches, events, webinars etc. in a subtle yet very effective way. The work we put into creating our campaigns is really paying off and we're extremely happy with the tool.
Roche
Ismael Moreno, Digital & Growth Marketing Specialist
Different research groups, different departments, several signatures per employee, the roles overlap. For us, Mailtastic has made the central signature management of a complex organization very simple.
PTW TU Darmstadt
Sibylle Scheibner, Public Relations
As a fast-growing software company, Mailtastic lets us advertise new content, offers, events & more. Integration with our Google services also means we can speed up our employee onboarding process.
Staffbase
Tim Kramer, IT
We use Mailtastic to promote our monthly webinars. The results from those campaigns have been fantastic. Mailtastic is now one of our top 3 channels for generating webinar signups.
Cognism
Alice de Courcy, Chief Marketing Officer