Email Signature Management Made Simple
Manage company-wide email signatures in a single central hub.
Keep everyone on-brand, ensure compliance and turn every message into a sales tool.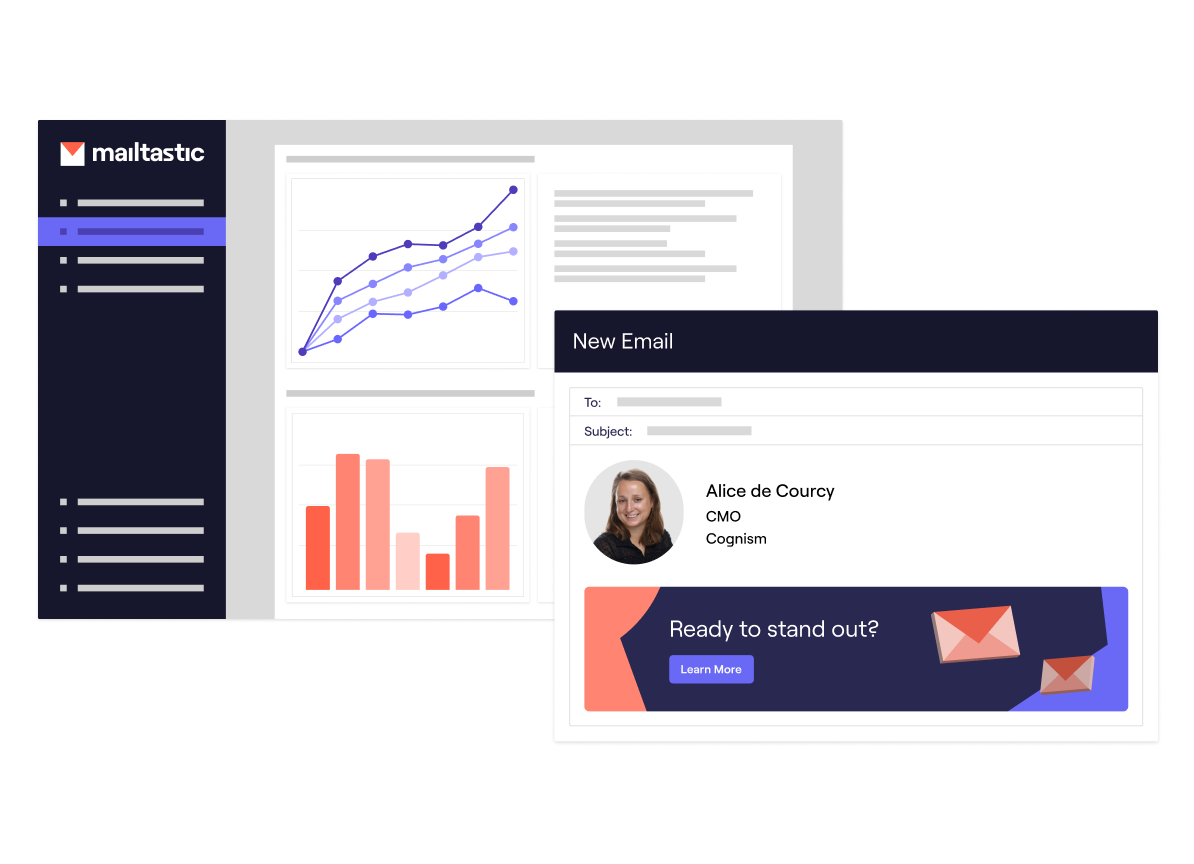 Trusted by leading companies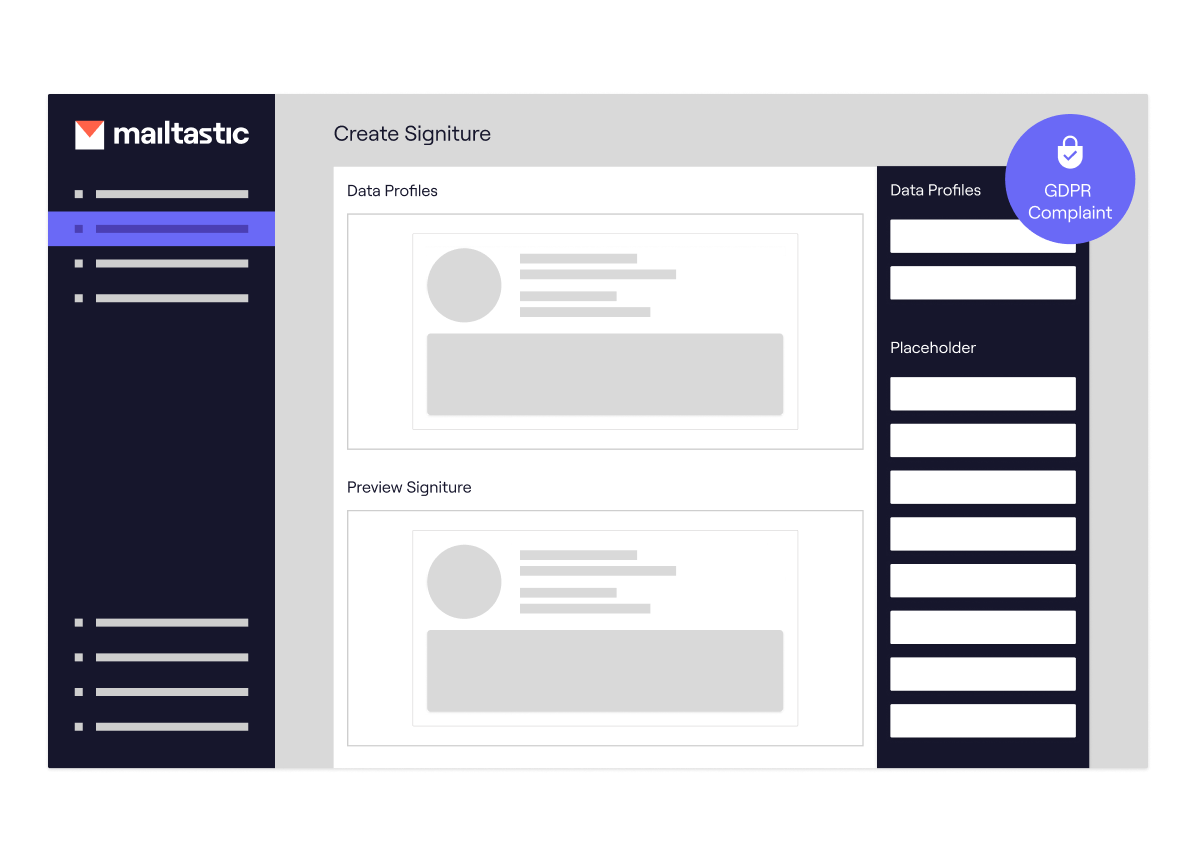 Put signature management on cruise control
Tired of manually managing email signatures? Frustrated with updating contact info and checking legal disclaimers for everyone in your organization?
Mailtastic takes the pain out of email signature management. Update signatures across your company and have them take effect immediately, all from a single central hub you can control.
Unleash the power of email.
Key features include:
1.
Seamless roll out
Remove time consuming tasks from your onboarding process and assign new employees the correct signature at the push of a button.
2.
Flexible permissions
Share admin privileges to free up your team and let employees add missing data.
3.
100's of ways to slice and dice

Create separate signatures by department, brand, region, role, and even by individual employee.
4.
Easy-to-use WYSIWYG platform
Make email signature design easy with our templates and intuitive email signature generator.
5.
Implementation and onboarding
Get help implementing your email signature with our team of dedicated experts.
6.
Scalable cloud infrastructure
Mailtastic automatically scales at peak loads and redirects to mirrors when necessary.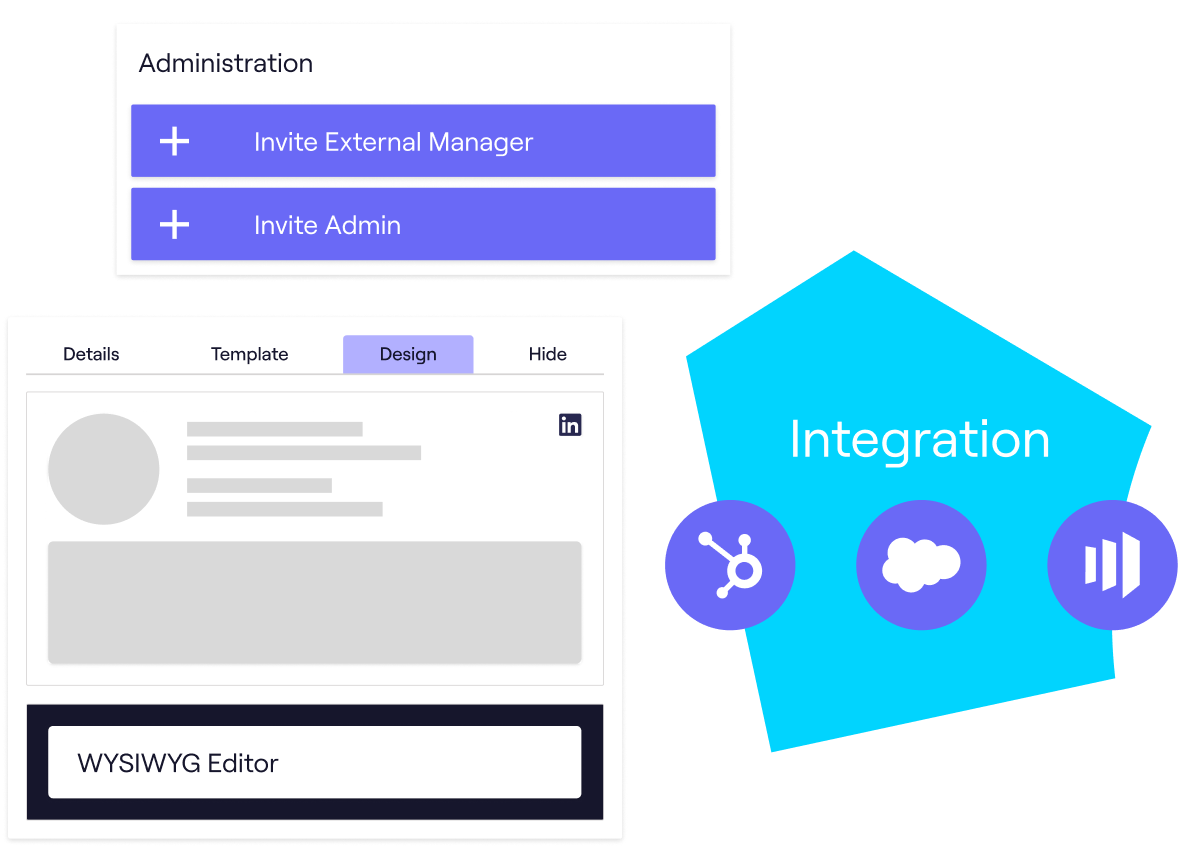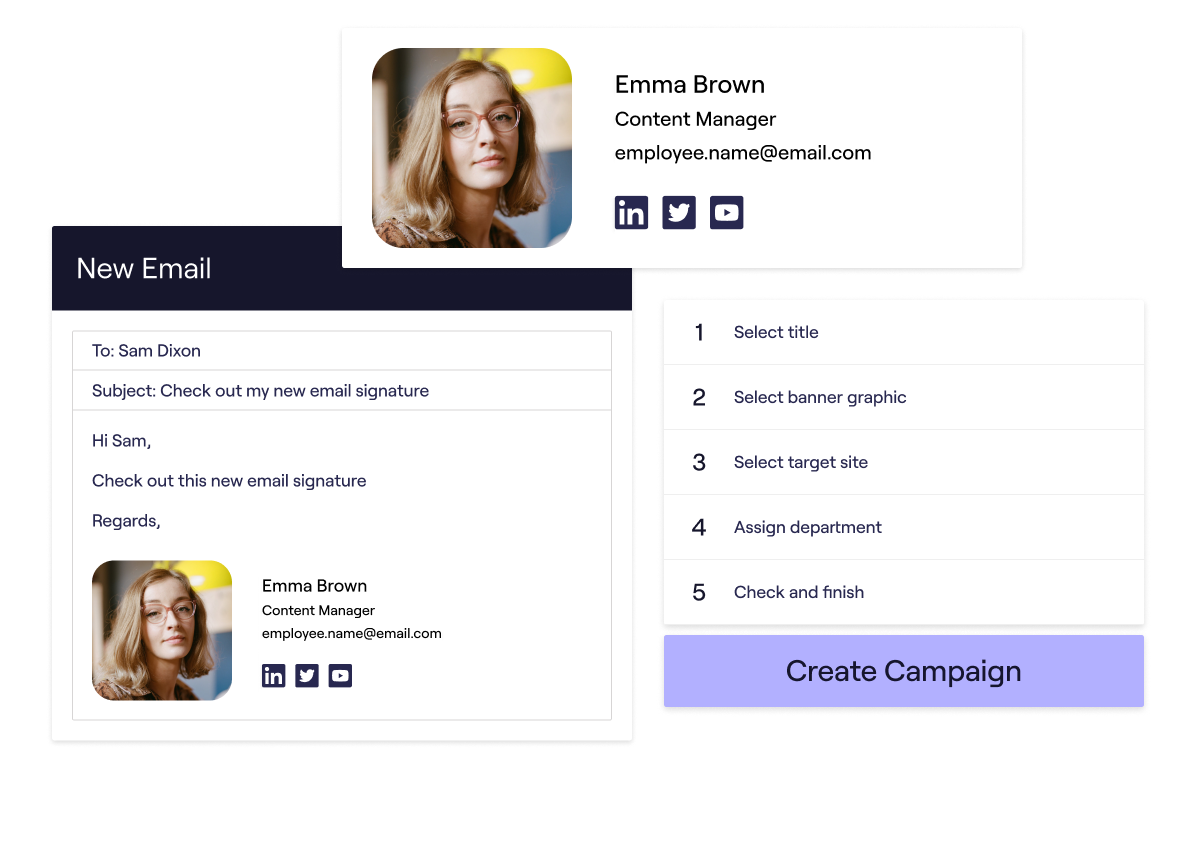 7.
Integration-friendly
Mailtastic integrates with essential business apps and can create custom integrations for Enterprise clients.
8.
Real-time updates
Pull live information for each signature, so every signature is up-to-date, all the time.
9.
GDPR compliance
Mailtastic is GDPR compliant and is hosted in Europe.
10.
Built-in security
All information is shared across a secure, encrypted HTTPS connection.
11.
Daily backups
All data is mirrored 24/7 into a second availability zone.
12.
Top-notch customer support
Our friendly customer support and IT experts are always there to help.
Ensure global compliance
Mailtastic is powered by Microsoft Azure's encrypted data transfer and is GDPR-compliant.
Tick every brand box
Never worry about an employee having off-brand colours or fonts. Use email signature templates to stay on-brand all the time. Ensure every signature is up-to-date and consistent with brand standards across different departments, regions, and even languages.
Personalise at scale
Create personalised signatures without the hassle. Easily control all email signatures from a single place. Quickly update and customise across companies, brands, departments, and employees.
Get thousands of impressions
Convert prospects with next-level precision. Create target groups for specific messaging and start reaching your ideal customers in an unprecedented way. Perfect for account-based marketing.
Use the graphics you want
Never worry about "download pictures" warnings again. Add the graphics you want, including company logos, social media icons, promotional banners, user photos, buttons, and more. They're all embedded and load automatically—without pop-ups.
Drive results with powerful insights
Never be in the dark about email performance again. Measure the results of your email signature marketing and track metrics across campaigns and departments. Get detailed analytics you can transform into action.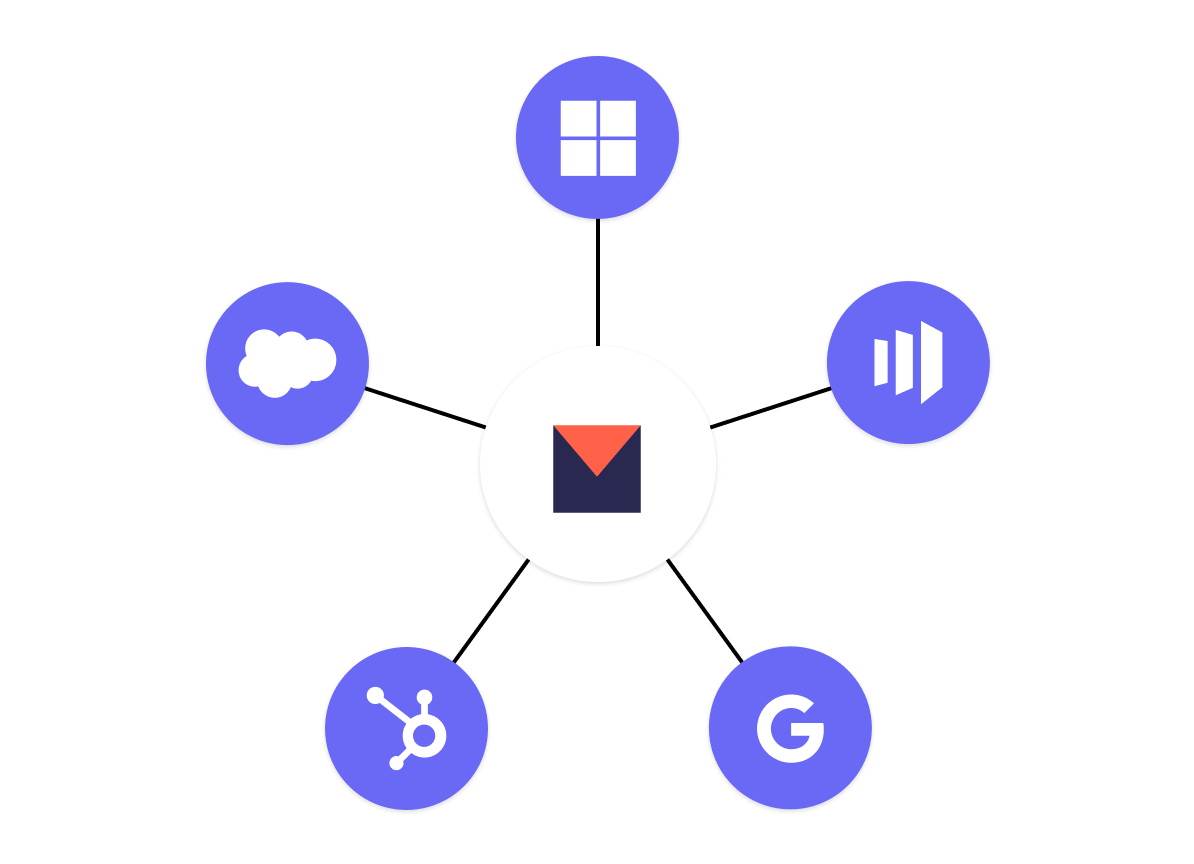 Integrate with the tools you already use
Plug-and-play with the software, and devices you're familiar with. Mailtastic integrates with:
Platforms including Google Workspace, Office 365, and Microsoft Exchange Server

Email clients including Gmail, Microsoft Outlook, Apple Mail, Thunderbird, and more

Desktop and mobile devices including macOS, Windows, iOS, and Android

Software including HubSpot, Marketo, and more
Integrations with local systems through API, CSV or SFTP
Email signatures that deliver for every department
Sales and support
Boost engagement with a consistent image
Build better customer relationships and convert more prospects with a consistent image. Configure professional email signatures that keep your team on-brand and compliant in every message. Standardise best practices for better results across departments and teams.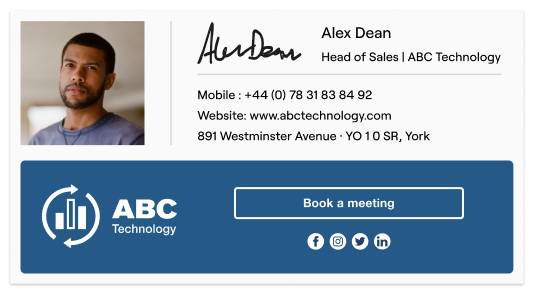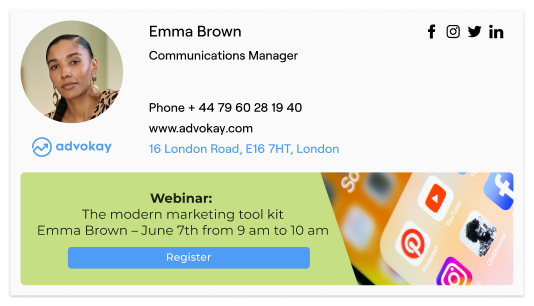 Marketing
Make email your most powerful marketing tool
Get thousands of impressions from your most important audience. Leverage the thousands of emails employees send every day to engage prospects with content, deals, and more. Optimise marketing campaigns with detailed analytics.
IT
Free up busy work with an automated solution
Eliminate endless tickets by taking email signatures off the to-do list. Let each team handle their own signatures with a low-maintenance, low-stress, no-code platform. And let the friendly Mailtastic support team help fix any technical problems.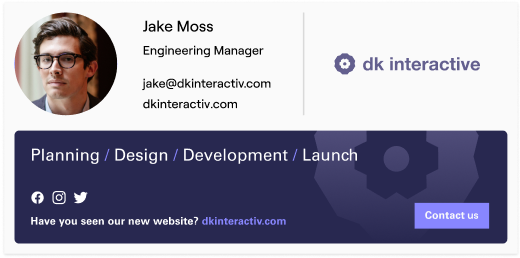 For organisations of all sizes
Enterprise
Lock down your brand
Deliver a consistent, seamless brand image. Put your marketing team in charge of every employee's email signature and get total brand consistency.
Create custom ad campaigns segmented by role, department, location, or even recipient and start seeing greater engagement with the emails you're already sending every day.
SMEs
Cure your email signature headaches
Free up your time for growth. Easily manage signatures across your entire team from a single platform and never worry about manual edits and formatting again.
Start taking advantage of the free ad space every email offers and get better engagement and results from your most important clients and prospects.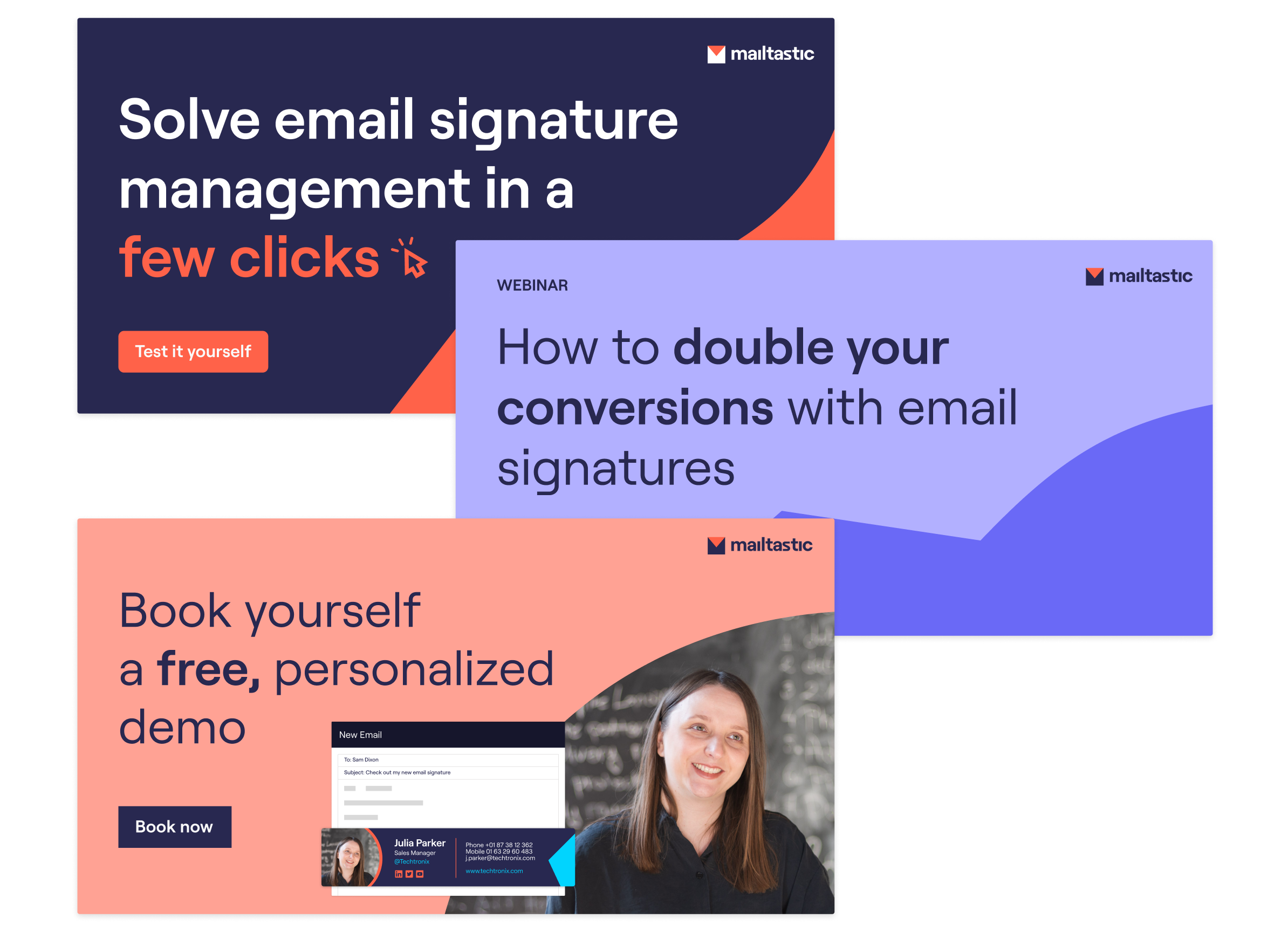 A solution for every platform
Google Workspace (G Suite)
Upgrade your Gmail signatures with Mailtastic's powerful features.
Choose from multiple sender-based signatures with Mailtastic's plug-and-play tools

Integrate with Google Workspace Directory to keep all data up-to-date in realtime

Free up your IT team with multiple admin access
Office 365
Automatically insert signatures to every email across every device.
Integrate with Outlook and other email clients across all the devices your team already uses

Guarantee signatures are accurate in real-time by pulling recent data from Active Directory
Use signatures across email conversations in replies and forwards
Email signature management refers to the design and implementation of consistent corporate email signatures across an organisation. It lets companies present a unified brand image, ensure legal compliance, and leverage email as a marketing tool. Email signature management software like Mailtastic lets you manage signature updates for an entire organisation in one central location.
Email signature management provides several benefits, including brand consistency, legal compliance, and marketing results. It frees up time for IT departments and can provide an additional marketing channel.
You can manage your email signature in Office 365 by using Outlook's signature editor or by configuring templates in Azure Exchange Server or Active Directory. Office 365 lets you create or modify your signature using HTML or plain text.
In Google Workspace (formerly G Suite), you can manage your email signature in the signature editor in Gmail or by creating templates in the Google Workspace Admin Console. You can create or modify a basic signature in plain text or a more complex signature using HTML code.
Mailtastic is the best program to create an email signature. It integrates with Office 365, Google Workspace, and Exchange Server and works across all devices and clients your team already uses. Mailtastic offers templates and an easy-to-use editor that makes it easy to create and manage signatures across your team.
You can optimize your email signature by including all necessary contact information, including your name, title, company, and phone number. You can also include social media icons, a company logo, and a professional headshot. Some industries may also recommend promotional messages or require a legal disclaimer.
Some tips for creating a good email signature include adding complete contact details, avoiding long quotes or large images, and sharing a call-to-action link. You can also include a photo of yourself for a personal touch. For a professional design, consider an email signature template.
You can add a logo to your email signature in most signature editors or with an email signature management solution. Just upload the image to the editor and copy the necessary HTML code into your signature, or use its built-in management features.
Common email signatures include name, title, company, phone number, email address, and perhaps a logo or headshot. You can also choose to include a link, social media icons, legal disclaimers, marketing banners, or a call-to-action button or link.
To create a professional email signature with Mailtastic, you can use a built-in template or create your own from scratch in the signature editor. You can upload your own logo and user photo and information. With Mailtastic, you can also include promotional banners and track engagement metrics over time.
Mailtastic is suitable for companies of all sizes. It includes features for managing business email across all organizations, from just a few workers in a single office to thousands of employees spread across the globe.
You can find our pricing plans on our pricing page. Mailtastic has four separate plans: Basic, Advanced, Target, and Enterprise. Basic is an essential email signature management solution and includes signature templates and email disclaimers. Advanced offers marketing banner campaign features, and Target builds on this with additional campaign functionality. Enterprise includes custom features and integrations for larger organizations.
Ready to stand out?
Try Mailtastic for free.