Cognism acquires Mailtastic – Milestone for next generation B2B marketing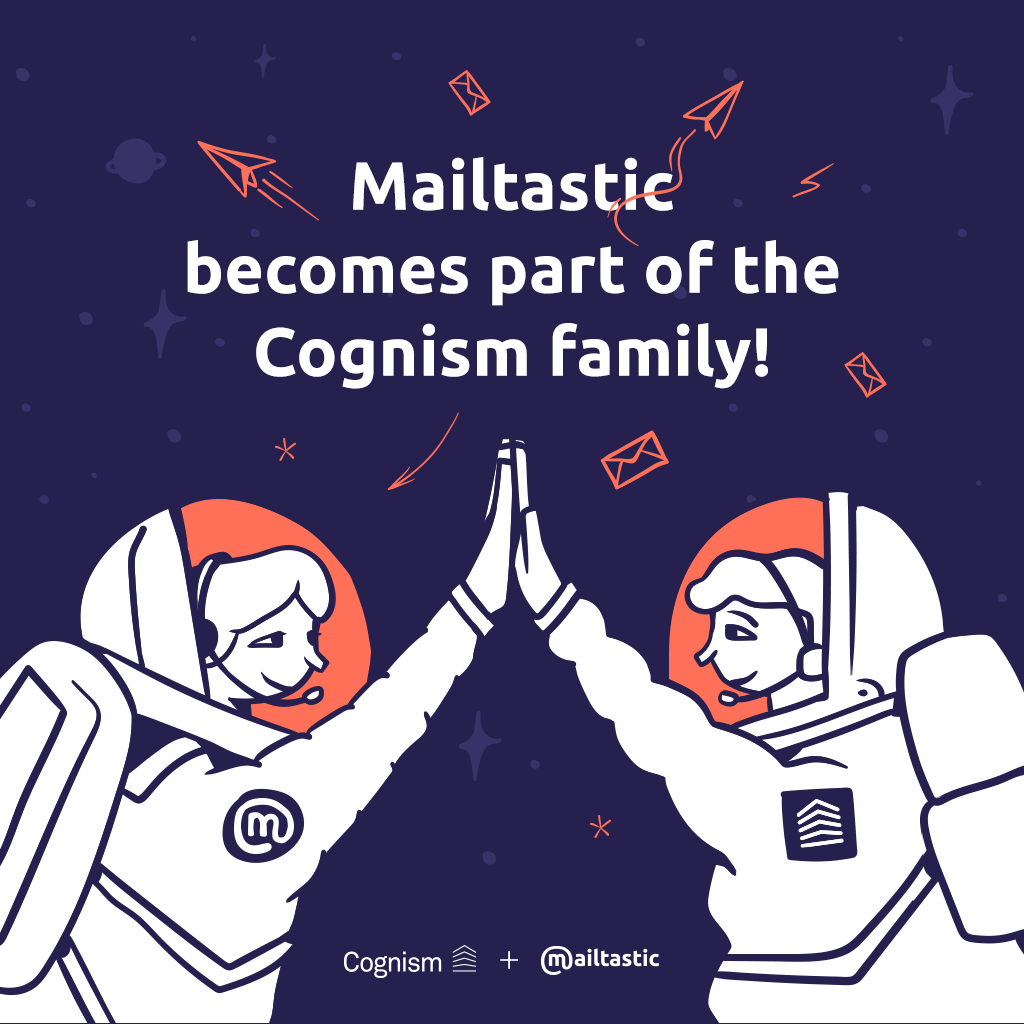 A quick note to start: For all our customers everything remains the same, but better! But more about that later ...
Breaking news!
Tao Bauer, CEO of Mailtastic, shares a message with you:
We are proud to announce that Cognism, the world's leading all-in-one globally compliant prospecting solution, (and a customer of ours for the past year), has acquired Mailtastic. The acquisition will enable Cognism to empower go-to-market teams with a whole new channel for their outreach and lead generation efforts. For Mailtastic the acquisition represents an exciting opportunity to offer accelerated internationalisation, extensive product expansion and the creation of joint products and services that will define the next era of B2B revenue growth solutions.
Cognism's decision was powered by their own marketing team's success when using the tool. With notable results such as conversion rates of 25% for their webinar promotions, they recognised Cognism's client base would also benefit hugely from implementing this versatile and powerful tool into their go-to-market campaigns.
In March this year, Cognism raised $12 million in a funding round led by AXA Venture Partners, complementing the $10 million already raised with PeakSpan Capital in July 2019, to fund its European ambitions as the company continues to achieve 150% year-on-year growth.
For Mailtastic, this acquisition represents a significant milestone as the company can now accelerate its drive into global markets after already having achieved great success in the German-speaking region. We are ready for internationalisation and to define the next era of B2B revenue growth solutions.
Customer Success is a foundation for the success of both companies and will continue to be at the forefront of the Mailtastic offering as we head out on this exciting journey. The Mailtastic team will continue to be led by the three co-founders Tao Bauer, Peer Wierzbitzki and Andreas Schröder.
We would like to take this opportunity to thank Cognism, we are looking forward to working with them and will now do everything we can to make our joint work fly as fast as possible!
For more information click here.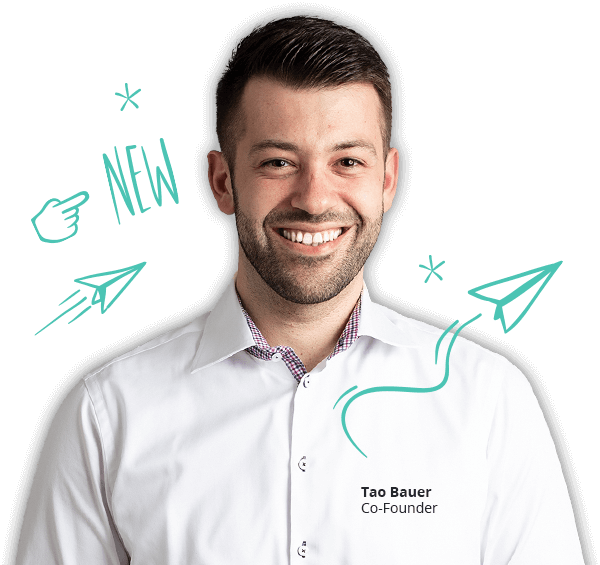 Would you like to learn more about Mailtastic?
Then find out if Mailtastic fits your requirements in a personal live demo.