Professional Email Signatures with Mailtastic
Time for an intervention.
Your text-only email signature isn't doing anyone any favours, and it's time to give it a makeover.
Check out this guide and find out how an email signature software like Mailtastic can help. Or get started right away with our free trial 👇

Newsflash: your recipients would rather dissect complex work-related spreadsheets than take a look at your text-only email signature.
But not to worry, this guide will show you how to improve them with Mailtastic's 14-day free trial.
During your free trial, you will create professional, well-designed email signatures in no time and make a lasting impression on each of your email recipients.
Our guide covers everything you need to know about email signatures. So without further ado, let's get started!
What are the benefits of an email signature software like Mailtastic?
Using Mailtastic will give your text-only email signature a boost and here's why:
It's professional 👩‍⚖️
Mailtastic helps you to create email signatures that look like virtual business cards.
And recipients appreciate the initiative you take to present yourself in a professional way.
Creating this reputation becomes important when you're growing your professional network of clients, or making your next career move.
This will go a long way when it comes to maintaining relationships with your recipients, who could be future customers.
Because with a little bit of effort, you've got an email signature that leaves recipients thinking you mean business.
It's personal 👤
Careless emails end up in the trash.
Professional email signatures reduce the chances of this happening, allowing you to add personal touches, like a professional headshot.
It's fab for salespeople 💥
If you're in sales, a professionally designed email signature can do wonders for your ability to book meetings, close deals, make relationships, and build your network.
Why?
You can easily add and change CTAs, so you can tailor your signature to the stages of the sales funnel.
It's great marketing 🏆
Ever thought of the marketing power of your email signature?
If the answer is no, you're in for a treat.
With an email signature software, you can add calls-to-action (CTAs). These clickable buttons and icons help recipients take the next step in their customer journey.
By creating a call-to-action (CTA) email signature, you can promote a new piece of content, a social media profile, or even a new product line.
And because the CTA is constantly displayed on your email signature, recipients are continuously aware of the content you're promoting. That means you'll be able to generate conversations, traffic, and much more, right from your email signature.
So whether you're promoting a new eBook or upselling products, add CTAs on your email signature to get more traffic and conversions.
An email signature designed with Mailtastic can help you with your go-to-market strategy - whether it be TOFU, MOFU, or BOFU content.
Of course, you can do this manually, but it's a faff.
With Mailtastic, all you need to do is enter content links. The clickable images are already in place for you, as you'll see in the next section.
How to create signatures during the 14-day free trial of Mailtastic
Mailtastic works by allowing you to create your email signature one step at a time. Here is how to create your first signature during your free trial. 👇
Start your first signature by entering your personal business contact information.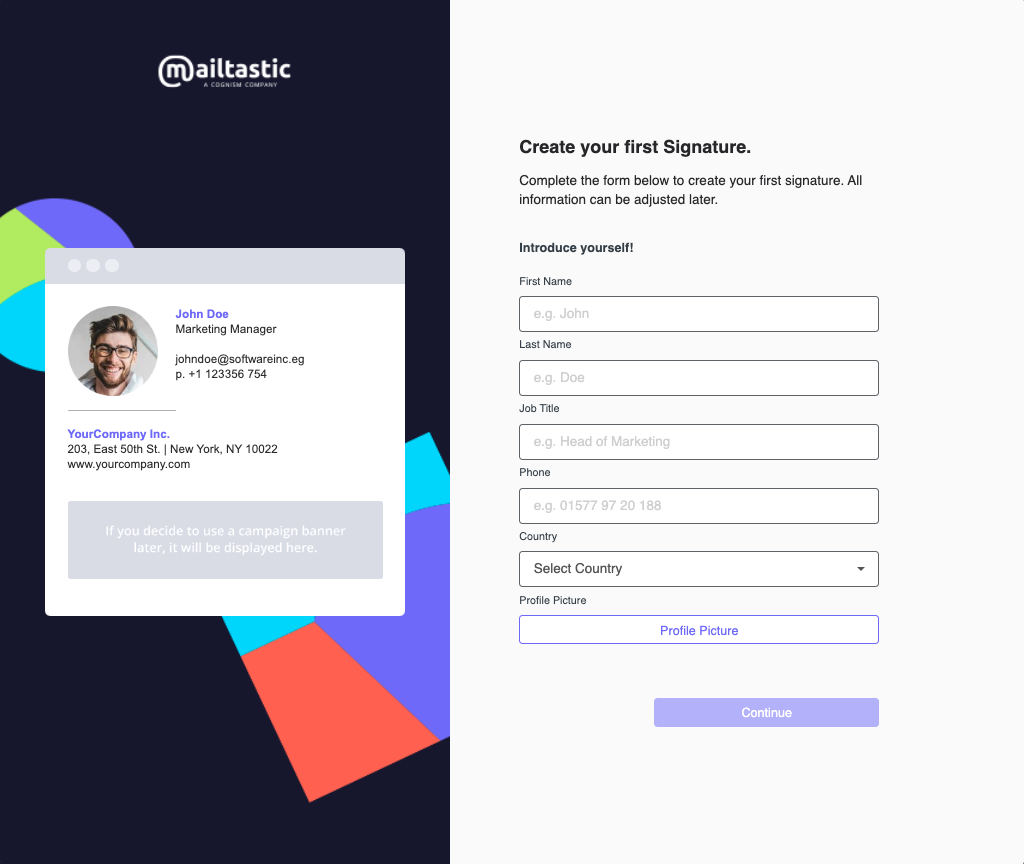 You are now ready to edit your signature. You can start by selecting your email signature template. There's plenty to choose from. Some include space for your photo, social media icons and more.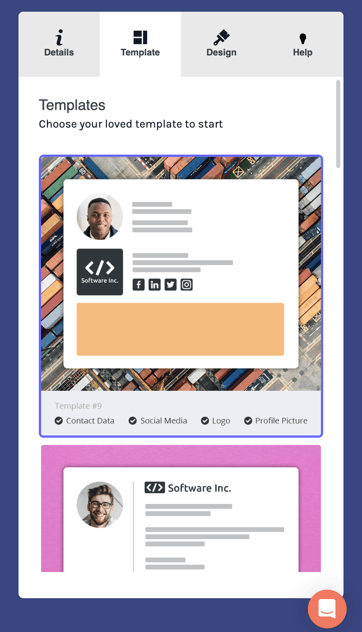 You can then work on the design of your email signature, changing colours and adding personal touches to make it unique. Whether you're looking for a cool email signature design or something more professional, the tool gives you plenty of options. Depending on the template you choose, you can also enter your social media profile links.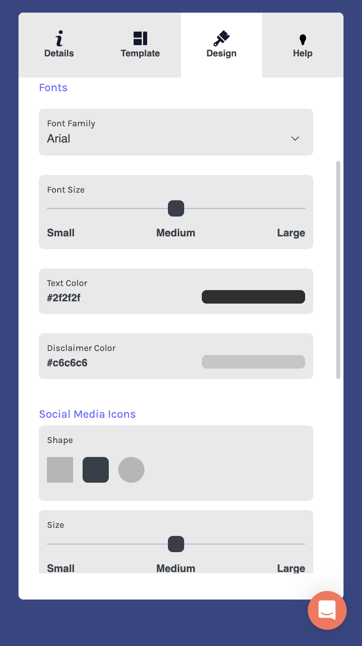 Under "Company" you can now add more signature templates for different departments or add employees to Mailtastic.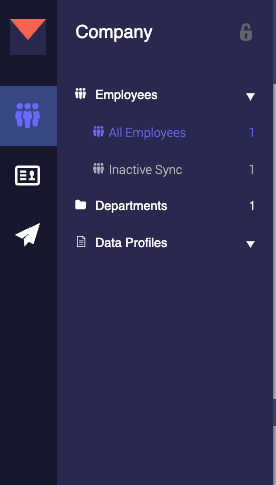 You can import users from an Excel file or connect to your Microsoft 365 or Google Workspace account to synchronise Mailtastic data with existing databases. This way, you can keep your Mailtastic employee data up to date and easily provide your employees with the right email signatures.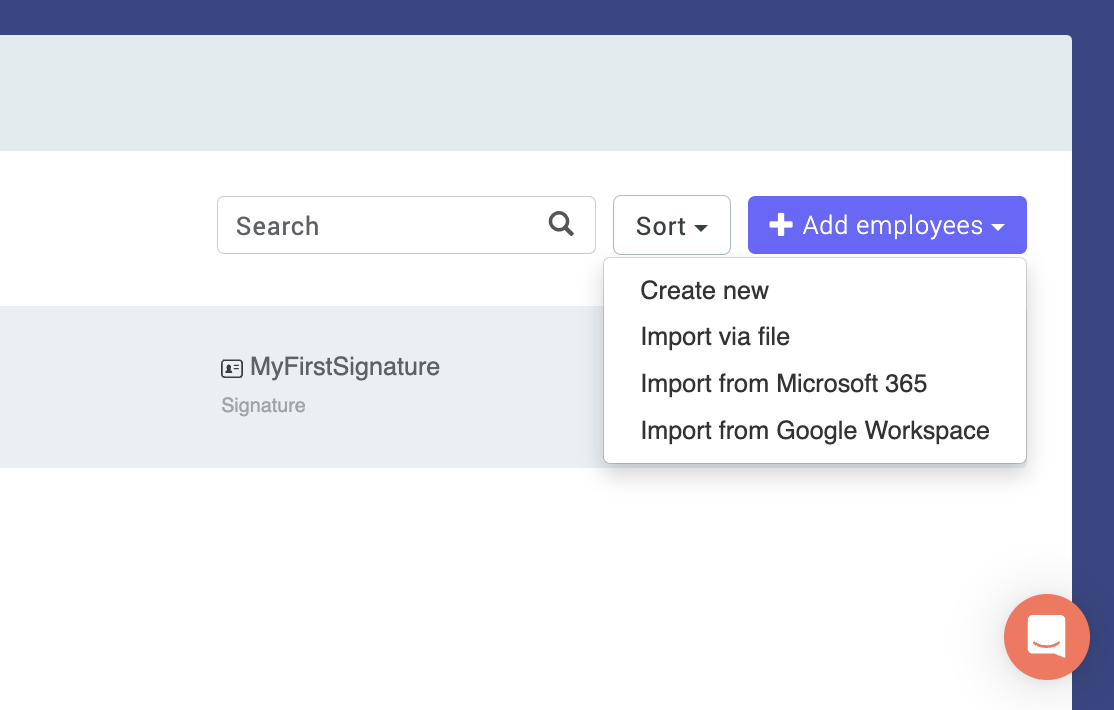 The marketing feature
If you're looking to use your email signature as part of a wider B2B marketing strategy, Mailtastic is the way forward.
Mailtastic allows you to use an email signature banner, meaning you can promote special offers or a new piece of content. You'll be able to use your email signature to generate traffic and conversations.
Keep reading for a step-by-step tutorial on how exactly to use the marketing feature in Mailtastic during your free trial.
Go to the Marketing tab and select "Campaigns".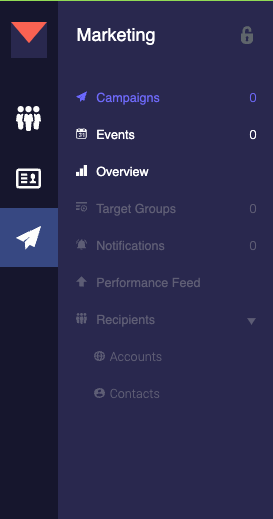 Then click on "Create Campaign".
You'll be asked to create a sender-based banner campaign.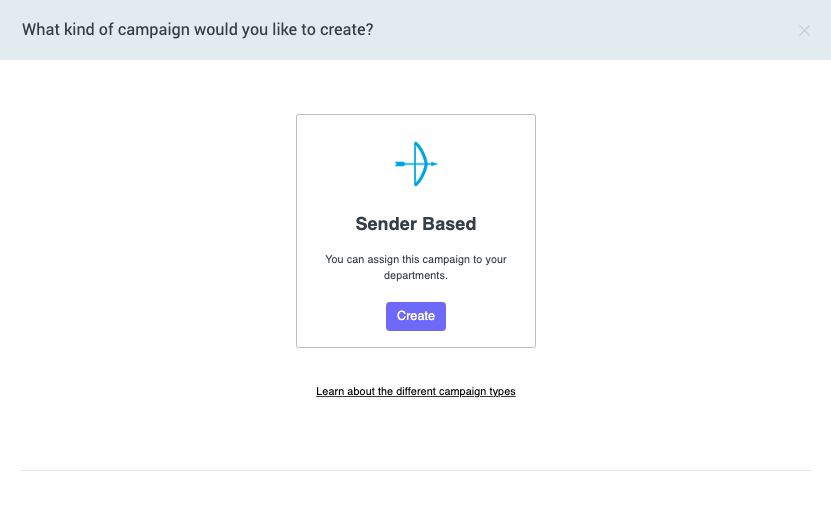 You will now be able to upload a banner from the files that you've already created. Please note that the maximum file size is 2 MB and the maximum banner size is 700 x 210 px.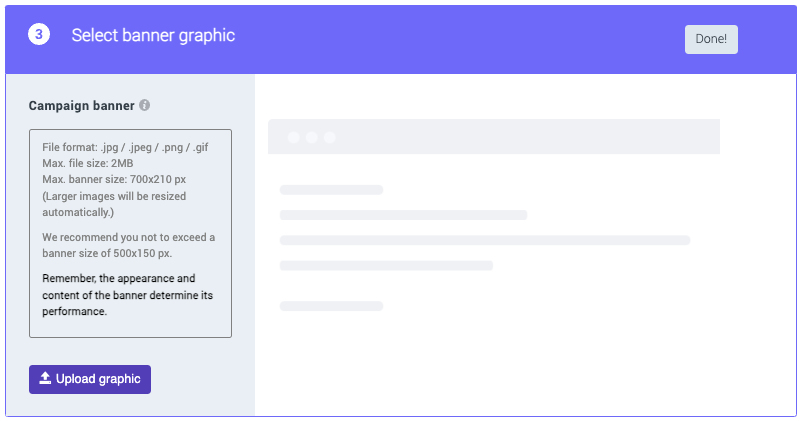 Once you've done that, you'll then be able to add a link to your target website. This will take recipients to the landing page or other content you're sharing.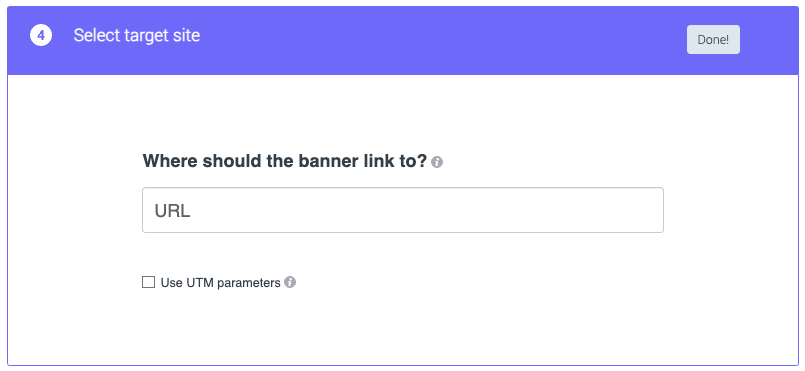 The final step is to assign the campaign to the designated departments. Departments are used to organise your employees and assign them the correct signature and campaign. Departments allow you to choose which group of employees can use which campaign in emails. For example, you can assign a discount banner campaign to your sales team.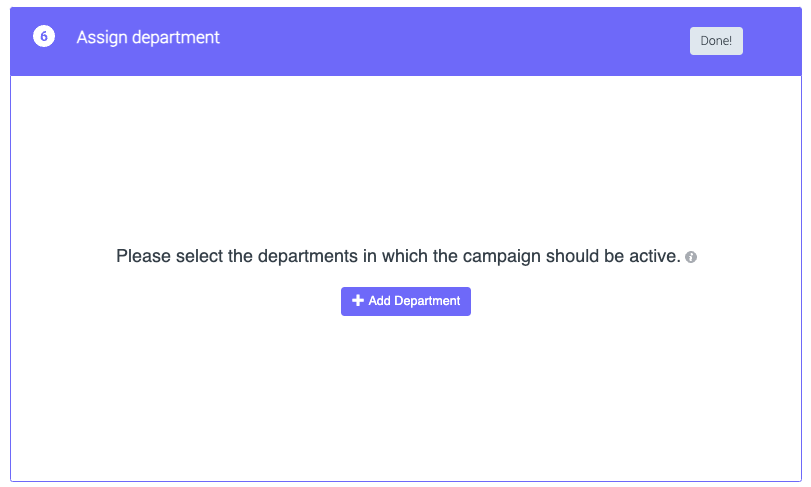 Finally, all you need to do is save your campaign. Your email signature is now ready to be your best marketing weapon. Recipients can engage with your content with just 1 click in your email signature.
And this is what your final product will look like. An email signature with clearly laid out information, all ready to add to the end of your emails!
Professional email signatures with Mailtastic
Who knew there was so much information out there about email signatures? Don't worry, we've summarised the key points below.
Email signatures help you to create professional email signatures, without lots of extra hassle.
Mailtastic can help you to come across professional and personal in emails.
It's handy to use Mailtastic, because it can help your email signatures become a marketing weapon.
And that's all there is to it! What're you waiting for? Create your email signature with Mailtastic 14 days for free. 👇