In 7 steps to your Account Based Marketing Strategy: an overview for beginners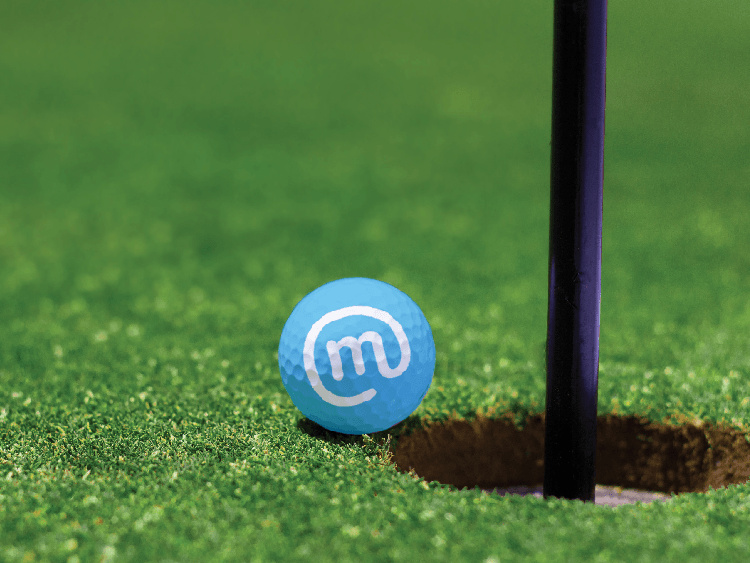 In B2B Marketing, so-called Account Based Marketing is an often underestimated discipline. Because of targeted, highly personalized customer contact, Account Based Marketing promises a high probability of closing deals and builds sustainable customer relationships. In this article we give you an overview of the basics and first steps in Account Based Marketing.
What is Account Based Marketing?
In Account Based Marketing (short: ABM), personalized campaigns are used to address specific accounts (companies) and buyer personas (decisive persons in these companies). The aim is to identify so-called key accounts with particularly high profit potential or strategic importance. The measures are not aimed at a mass of potential customers, but only at a part of certain accounts.The fundamental question of Account Based Marketing is:
Who should be reached at what time with which contents/information via which channels and with which goal?
​
While Inbound and Outbound Marketing are the responsibility of the marketing department, ABM is located between Marketing and Sales. The aim is to identify relevant accounts according to specific, firmly defined criteria and to supply them with relevant content. The goal is to promote the company's Buyers Journey with the help of the right information. Even if Account Based Marketing often starts already in the awareness phase or even before, accounts are also relevant in the consideration and decision phase.
Differences to Inbound and Outbound Marketing
Both Inbound and Outbound Marketing aim to achieve the highest possible visibility in order to generate the maximum number of leads and sales. The aim is to achieve the widest possible distribution, since marketing measures are usually aimed at a wider audience (even if the target group is limited by targeting). Specific industries or target persons are addressed, but targeting is not company-based.
In Account Based Marketing, accounts, i.e. companies, and their various employees are used as the basis. The aim is to target a very specific and consciously selected target group - quality instead of quantity. The reach is therefore deliberately limited considerably with the aim of achieving the greatest possible effect.
The goal of the funnel in ABM are companies or persons who have a high value, more precisely said whose conversion probability is high or whose strategic meaning is important. As already described above, all persons within a company who are involved in the decision-making process are taken into account. Individual persons are not considered separately, but are placed in a context with their company.
Account Based Marketing is implemented through highly personalized campaigns that are tailored to the needs and characteristics of the defined Buyer Personas and Profiles, with whom a very personal interaction takes place. To put it in a nutshell:
Inbound and Outbound Marketing: One-to-many

Account Based Marketing: One-to-One
Account Based Marketing can also be understood as an extension of inbound marketing or as a subsequent step: After a high visibility has been achieved through traditional marketing and many leads have been collected, these can then be qualified for ABM. An example of this could be measures like lead generation in the form of contacts in an e-mail list. If leads are motivated to reveal more information about themselves (e.g. the position in the company), this data will help with a later qualification.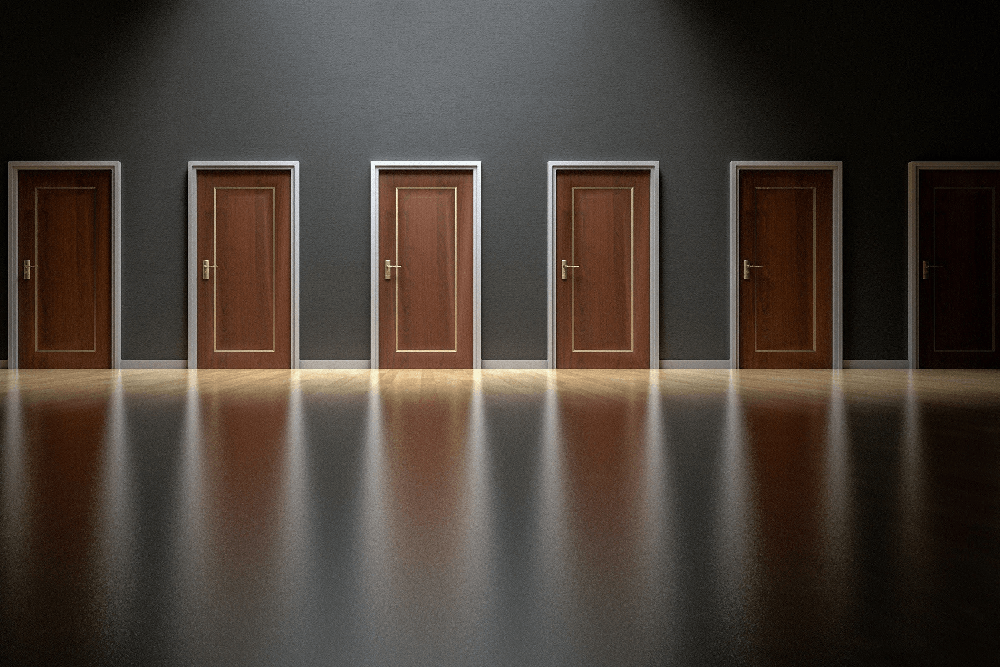 Advantages & Disadvantages of Account Based Marketing
The targeted approach of Account Based Marketing has numerous advantages over Inbound and Outbound Marketing:
Highly personalized, targeted customer engagement: It's no secret that personalized content converts better in both Email Marketing and other channels. Because ABM campaigns are tailored to the specific needs and characteristics of both the target and the organization, the probability of success is particularly high.

The customer experience is also significantly better due to the highly personalized campaigns.

This also results in a comparatively high return on investment through personalization (although of course some resources must also be made available for Account Based Marketing).

Efficient use of resources: Avoid putting effort into "bad" leads that are unqualified and unlikely to convert.

The smaller target group enables a more precise evaluation and optimization of the campaigns, since KPIs can not only be calculated and viewed randomly or on average, but can also be evaluated specifically for each account.

The personal approach makes it possible to build long-term relationships and strengthen customer loyalty.
It is important to note, that the various measures are not mutually exclusive, but can complement each other well.
Account Based Marketing is less suitable for smaller companies where the initial goal is to build reach. The target group is also crucial: ABM targets larger companies as customers. Likewise, the expected turnover should justify the expense of the sometimes time-consuming Account Based Marketing. Business models that are geared towards lower profits per customer are probably better advised with traditional inbound and outbound marketing.
First steps in Account Based Marketing
The process of Account Based Marketing campaigns is complex and requires a more detailed treatment, but at this point we would like to give you a short overview of the most important steps. The success of your campaigns depends on the one hand on your processes (a powerful CRM, for example, is an important prerequisite), and on the other hand on the precise definition of your target group.
Remember, that the first phase of ABM is all about drawing attention to yourself. It's about informing, helping, listening, and identifying lead problems. Sales should not be the main focus at this point, as most decision makers are overwhelmed with sales offers. Stand out from the crowd by being more personal and focusing on the needs of individual buyer profiles and personas.
You can use these steps as orientation for your entry into Account Based Marketing:
1. Define target group
Define criteria for your target group: which companies would you like to address? Examples could be:
Company size

Industry

Annual revenue

Specific locations or regions
Orient yourself on your existing and former customers or consult the results of market research if required.
For further qualification ask yourself these questions:
What is the presumed value of the sales?

What is the profit margin?
2. Identify decision-makers
Identify the key people in the selected companies: What is the decision-making process, who is involved? Who decides or influences the decision?Strategically important persons can also be relevant (multipliers): What influence does the target person have on the industry and other relevant companies and persons?
You can obtain contact details for the relevant buyer personas either from previous lead generation measures (email list) or, for example, through targeting in business networks.
3. Where is the target group in the Sales Funnel?
Before planning concrete Account Based Marketing measures, it is important to identify where the company is in the sales funnel. In this way you ensure that your approach and the content are targeted accordingly. This step can also help you to prioritize by preferring accounts that are closer to conversion.Evaluate previous campaigns, for example, page visits, ad views, leads, and other channel-specific metrics (for example, open rates, CTR, etc. in Email Marketing, CR, and recipient analyses in Email Signature Marketing).
4. Plan Content
Identify the challenges and goals of each account: What are the company's and contact person's needs at this time? How can you answer questions, add value and get in touch with the right content?
5. Define channels
Through which channels do you plan to address your buyer personas? Consider all lead sources available to you, such as Social Media and display advertising, but also direct measures such as a personal call or direct mail. Personal email is also an important medium in this context. (However, you must comply with the legal requirements of the GDPR!)
If you are already in email contact with your contact person, concentrate on offering added value and not directly forcing the deal. However, it is a good idea to subtly advertise your offer. One possibility for this could be a targeted banner in the email signature, which is often underestimated as a marketing instrument.
6. Implementation of the campaign
Once you have defined accounts, personas, content and channels, you can implement your planned campaigns. Make sure that all channels and measures have a uniform address and message and consciously choose a suitable frequency for the speech. Too aggressive retargeting, for example, in which the same sales message is repeated too often, is a deterrent and potentially "spammy" effect.
7. Performance measurement
Observe the success you achieve through your campaigns. It almost always takes several contacts to conclude a deal. Therefore, evaluate where an account is in the funnel and how this changes in the course of your Account Based Marketing. Is the conversion getting closer? Do you keep track of how long it takes for a sale to be generated via different accounts? How does this number develop? What is the closing amount and is it in line with your planning? Monitor the appropriate KPIs (e.g. commitment) and, if necessary, adjust your campaign planning accordingly.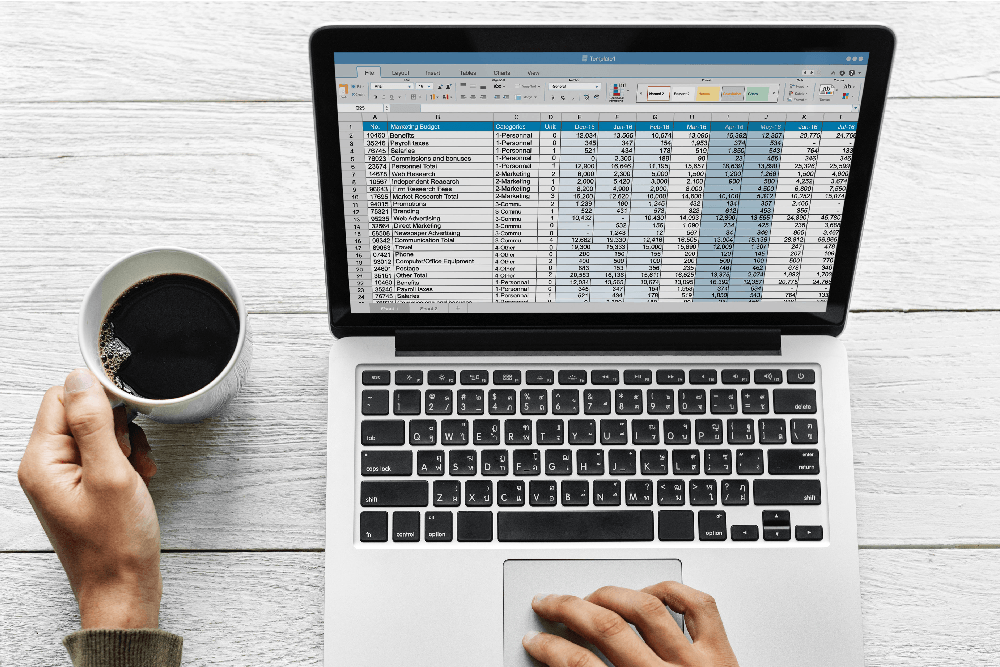 Conclusion: Account Based Marketing as an effective strategy for customer acquisition
If you are looking for your customers mainly among large companies, the Account Based Marketing could be interesting for you. This pre-qualification of companies and the targeted approach of different decision makers can not only be used to generate sales, but also for other purposes. In event marketing, for example, a pre-selection could mean targeting participants and prospects of past events or companies of a certain size that are located near the event location.
We hope we were able to give you an overview of the Account Based Marketing and possible first steps for an entry. If you have any questions, e.g. how to integrate email signature marketing into your Account Based Marketing strategy, please feel free to contact your Mailtastic at any time.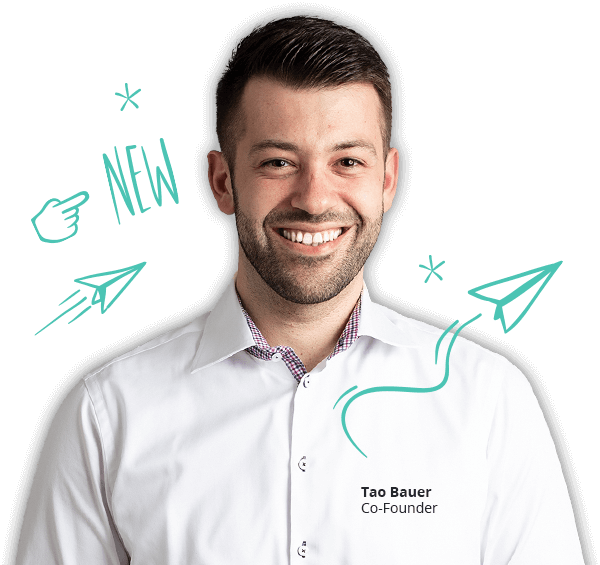 We advise you personally!
Want to know how you can complement your Account Based Marketing Strategy with email signature marketing? We will show you in a personal demo.