The most important success factors in B2B Event Marketing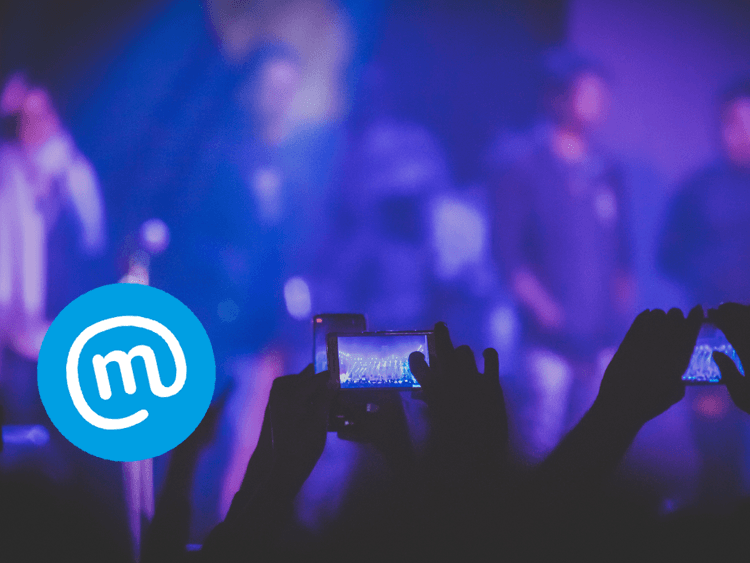 Events are still one of the most important marketing measures in many companies. Whether you participate in events or hold your own - often a considerable part of the marketing budget is required. Our tips and measures will help you to use your budget and resources efficiently and to achieve a positive ROI through targeted Event Marketing.
What is Event Marketing?
The term "Event Marketing" allows two different definitions. On the one hand it can be defined as the targeted planning and execution of events. Secondly, it can be applied to third-party events and in this case means the effective use of event participation for marketing purposes.You can advertise a brand or a company or even a specific product or service at events. You can use a wide variety of event types for this purpose, such as trade fairs, specialist conferences, seminars, summits, virtual events, and mixed forms of traditional and digital events.
Why is Event Marketing so important, especially for B2B companies?
The B2B sector is subject to the following rule: "People buy from people." Successful relationships with business customers are based on trust and personal contact. Especially in the case of large investments, it is essential for many companies to find out beforehand whether the new business partner is a good "match" and fits in well with their way of working, ideas and values.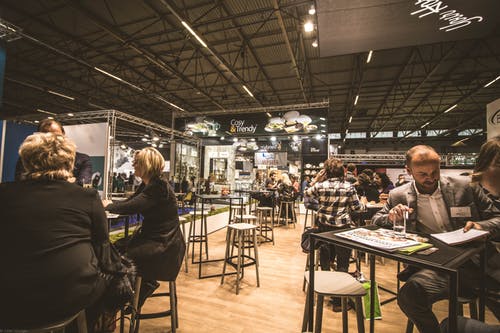 Events are an important opportunity to establish personal relationships, to combine previously anonymous products and services with a face and a personality and thus to generate leads and new customers or to maintain existing customer relationships. Networking and personalization are among the most important reasons to visit events.
According to a study conducted by congreet in 2017, the greatest motivation for companies is to establish contacts. Decision-makers in particular like to take part in events. This gives them the opportunity to talk to each other: during the event, but also in advance.
Through targeted Event Marketing, organisers ensure that events are well attended (by a relevant target group), while event visitors make the best possible use of their participation for marketing purposes, for example to build up and expand their own brand (branding), strengthen their own expert status, generate leads and find cooperation partners.
KPIs and performance measurement in Event Marketing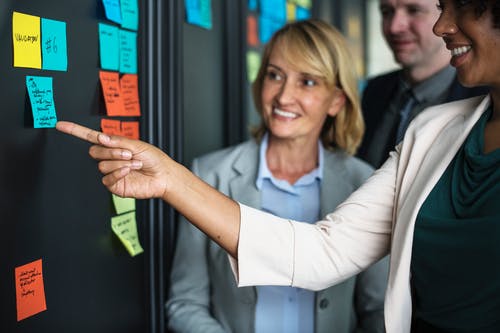 Since the organisation of events, but also the orientation of a trade fair stand or the participation in events require a budget, it is important to use this as purposefully as possible. The decisive question in advance should therefore be:
What is your most important goal in organizing or participating in a particular event?
Are you primarily concerned with acquiring new customers, establishing contacts or building and expanding your reputation? Find suitable measurable KPIs to be able to measure success later. These could be, for example:
Registrations for your event

Actual participants

Leads

Links and mentions

Contributions on the event (e.g. with a special hash tag)

Turnover generated by the event

Satisfaction of the participants (measurable, for example, through a participant survey)
Define the most important key figures and determine a target figure that is to be achieved. It can also be a goal to talk to a small list of certain other participants who are relevant to your business objectives (strategic partnerships, multipliers, etc.).
Tips and measures for successful B2B events
If you are organising your own event, the first strategic marketing measures are aimed at making your event as well known as possible and achieving the desired number of participants. Make sure that your event is discussed in advance. In the face of intense competition from other events in many industries, it is important to stand out and attract the attention of potential participants through creative campaigns. The more relevant the target group, the higher the likelihood of success.When planning your own events, remember not only to place them under a certain topic, but perhaps also to give them a message that is memorable and stands out from similar events. What makes your event special? What do you stand for, what do you want to convey? Once you have defined the topic and the message, use it consistently in your marketing activities. Remember that the information for your participants should be in the foreground, the advertising for you and sales activities in the background. Nobody likes attending promotional events when real value is promised through information and exchange.Create engagement before the event, through content marketing measures or through a special community only for participants (e.g. a Facebook group). Find out in advance with which participants you would like to exchange information and, if possible, get in touch before the event. Join the discussion before, during and after the event, whether you're hosting an event yourself or just attending it.
If you are organising your own event, a special landing page or separate website for your event should form the basis of your Event Marketing. Here interested parties can inform themselves, register for the event or add more information to an e-mail list. Depending on which is the most important conversion on this site, design and content should be optimized for it. With the help of classical online marketing channels (SEO, SEA, Social Media) you advertise this landing page.
Relevante Content Marketing
Events hold considerable potential for relevant content marketing, especially in the B2B area. For an own event this includes for example:
the agenda of the event

Presentation of the speakers, if necessary with sample presentations, which make the topic appealing

Pictures and videos from past events

Blogposts around the topic events as sales argument: "10 reasons to visit the conference XYZ".

During the event, provide white papers, eBooks, brochures or case studies that not only promote your company, but also address the real problems of your participants and offer solutions.

Live streaming of parts of the event for all interested parties who are unable to attend on site.

Encourage visitors to share their stories about the event and increase your exposure, for example with a photo box, a prize draw or a competition. A special hastag helps with tracking.

Interviews with speakers that you can later use as blog posts, for example.

After the event, offer all participants a follow-up event (for example a follow-up event or a webinar).
Even as an event participant, there are numerous possibilities to create relevant content from an event:
Use content from your own presentations: create infographics, blog posts or white papers, add videos and share photos.

Publish a recap with the most important insights and industry news from the presentations.

Interview organizers and speakers.
The most important channels for Event Marketing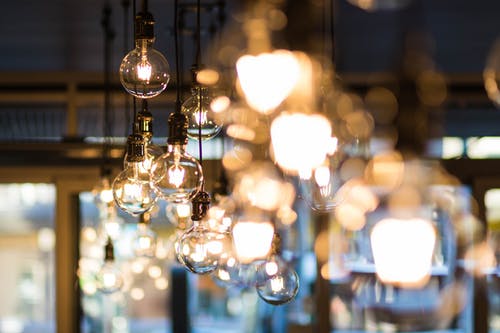 According to a survey conducted by Xing Events in 2017, by far the most important measures that event organizers use for events are the following:
1

Own Website

2

Email Marketing

3

Social Media Marketing
Other classic online marketing channels such as SEO and SEA play a subordinate role among the survey participants.In Event Marketing, consider all channels that you already use and advertise your event. The scope of social media is often relatively small, but targeted paid advertising can achieve a high impact with relevant targeting. Think of special B2B channels such as LinkedIn and Xing (e.g. Xing Events for event advertising and ticket sales).Don't underestimate your personal approach: invite local companies and show the recipients the relevance of your event for your company. Remember to draw attention to your event in your daily communication with customers and business partners. A good possibility for this is your E-mail signature, in which you can place a banner and a link to your event landing page in addition to the legally binding information. Invite recipients to visit your stand or make an appointment for a personal meeting.Last but not least, you should not ignore classic offline advertising: posters or advertising in trade magazines, for example, can attract a lot of attention to your event.In the best case, use a strategically planned combination of online and offline channels to promote your event or to make important contacts in the run-up to an event you will be attending and to ensure many visitors to your stand or presentation.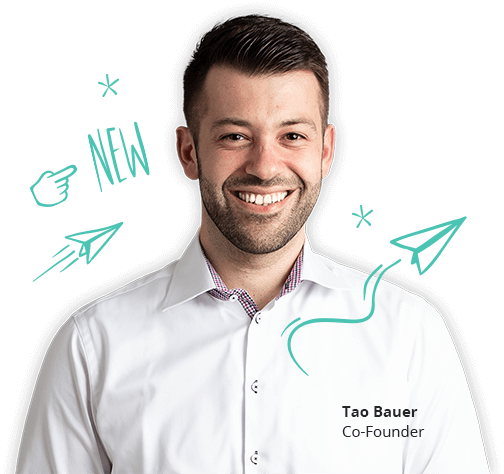 We advise you personally!
You want to know how you can promote your next event with E-Mail signature marketing? Just contact us, we will be happy to show you!