7 tips on how to bring your booth to your target group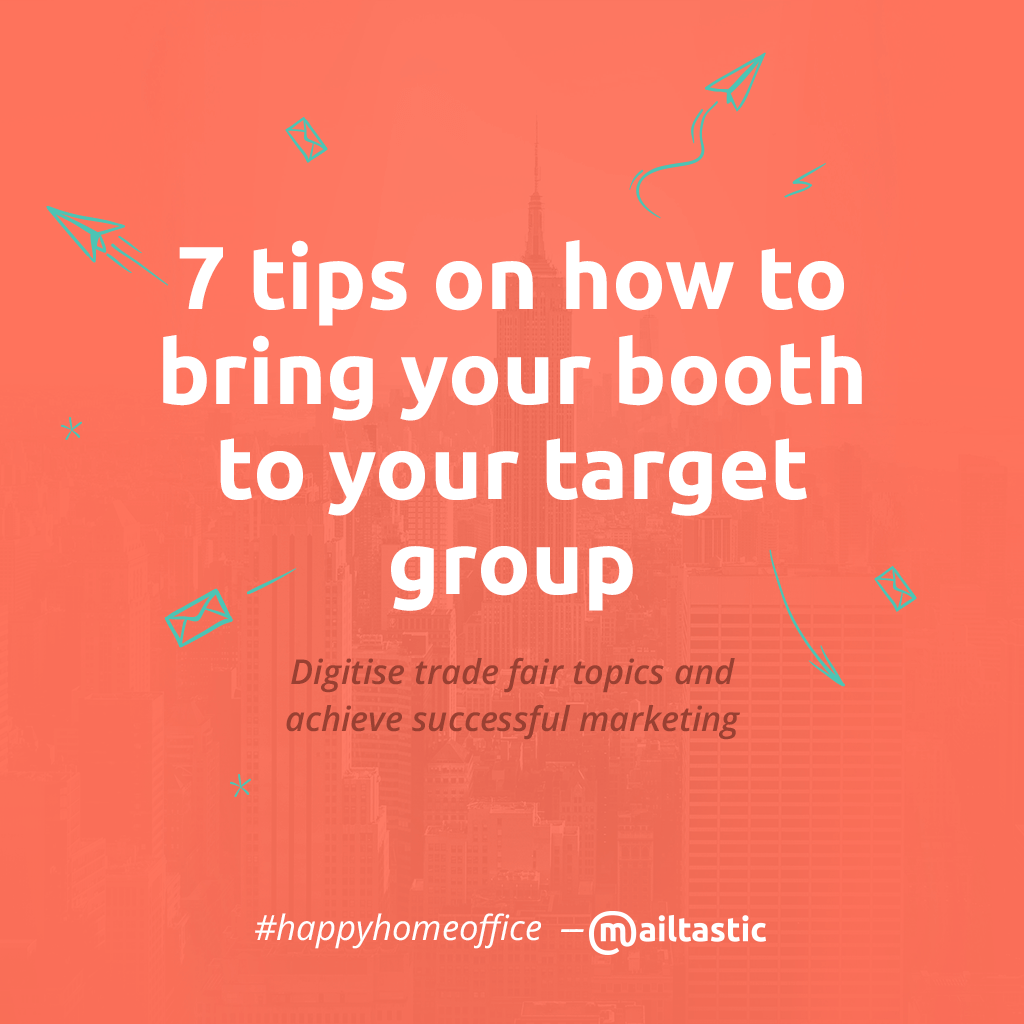 In 2020, things happen that have never happened before on this scale in our time. We are all affected to different degrees. The B2B industry thrives on meetings at trade fairs, events and conferences. These had to be cancelled in the last few weeks and no event will take place in the next few weeks either. Most white collar workers work in their home office. What now? The booths for your fair are planned, the materials are prepared, the employees are trained for new products. We would like to give you some tips on how to bring planned measures to your target group in these difficult times.
At a glance:1. build landing page with trade fair offers2. make flyers available as PDFs3. allow cancelled on-site appointments to take place via Zoom etc.4. create and share videos of product presentations5. use live webinars6. integrate chat function on website7. create and join LinkedIn groups
1. Build a landing page with trade fair offers
What you wanted to present at your booth can also be displayed online with a little skill. Perhaps you have even already created an extra landing page for the event, in which case you can now dress it up. How about graphics that you designed for the booth? You wanted to collect newsletter recipients at your booth? You can easily include this on the page as well. A good way to set up landing pages quickly and easily is to use Unbounce.
2. Make flyers available as PDFs
Surely you now have a lot of printed material in the shelf and in the storage. Prepare the materials digitally a little bit and send them as PDF to interested parties and / or existing customers, depending on how they are addressed. Then they will be informed about your latest promotions without having to meet you personally and can contact you by phone or email about possible new purchases. This way you can make PDFs available online.
3. Let cancelled appointments take place via Zoom & Co.
Cancellation of events has one advantage: you don't have to rush from one appointment to the next, now you have time to let your meetings take place comfortably from home in front of your laptop. Of course, you can simply call your business partner, but it is even better to see each other as well. This creates a personal atmosphere. We recommend tools like Microsoft Teams, Skype or Zoom. These help you to hold digital meetings and even show presentations via screen sharing.
4. Create and share videos of product presentations
You have developed new products and services under time pressure so that they are ready in time for the trade fair? This is annoying, but was not pointless. Use the power of the newly trained staff to shoot short videos presenting the products. For a start, they don't have to be produced super professionally. It is sufficient if a certain level is recognizable and the product is explained in a comprehensible way, even without an on-site presentation. Here you will find programs that help you to edit your video quickly and easily.
5. Use live webinars
You had booked event slots on the stages of fairs and conferences? The presentations for these are anything but trash. Offer interested parties a live webinar to hold the keynote or the like anyway, just online. This gives your prospective customers the opportunity to ask questions live, which you can answer competently and immediately. You can find a selection of webinar tools here.
6. Integrate chat function on website
"Hi, I have a question." - A short request from the site also works online! Integrate a chat function on your website. The inhibition barrier to ask a question there is much lower than writing a detailed email or picking up the phone. You can look forward to many enquiries, just like the walk-in customers at the exhibition booth. Providers for these functions are for example Intercom, Hubspot or Drift.
7. Create and join LinkedIn groups
Scheduled discussion rounds and round tables will not take place either. Take advantage of your LinkedIn network and that of your contacts: Create a LinkedIn group or join LinkedIn groups to discuss topics relevant to you and your business. This way you will also find an online exchange with added value. Here LinkedIn itself gives tips about groups.
How does the message get to your target group?
You are probably wondering how you are going to present all these measures to your target group if the trade fair does not take place. Are you already in contact with interested parties? Would you like to draw the attention of your existing customers to additional services? Then you'll certainly write emails to reach them.Just try to include an advertising banner in your signature. All 7 measures can easily be displayed and linked to the right place. The easiest way to integrate banners uniformly is with Mailtastic. With our solution, we can ensure that every department has the same or even different, suitable signature banners available in the desired time slot. How does that work? We would be happy to show you in a live demo. Simply use our chat to make an appointment
Down here on the right!We wish you much strength, patience and stable internet connections for the near future. Stay healthy!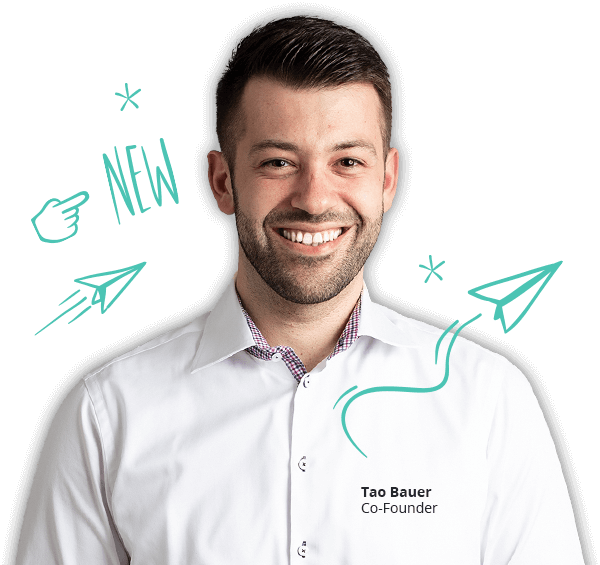 Would you like to learn more about Mailtastic?
Then find out if Mailtastic fits your requirements in a personal live demo.