Successful Inbound Marketing for B2B companies: Our 10 best tips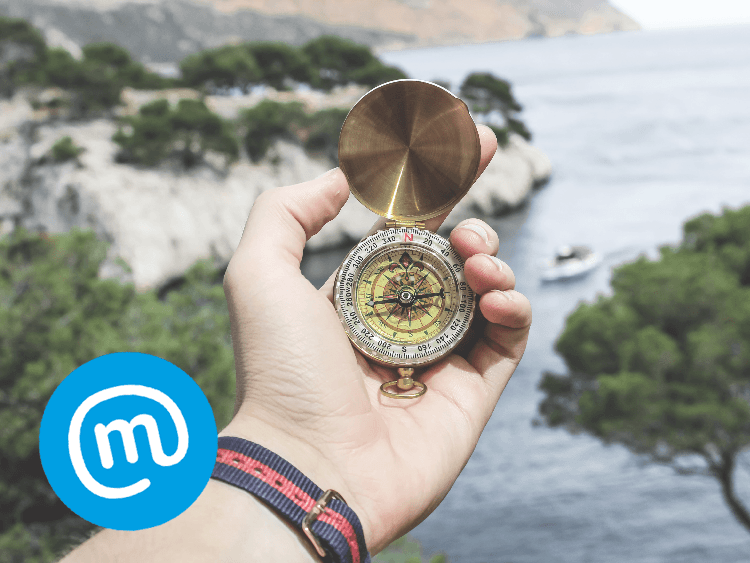 Nowadays, customers act very independently in the B2B and B2C sectors. They inform themselves before a purchase and make decisions for a certain supplier on the basis of the found information. In the online world, the competition is only a click away, so strategic inbound marketing measures are needed to pick up potential customers where they are.
In this article, we show you the advantages of inbound marketing, especially for B2B companies, and give you ten tips on how you can effectively use the most important channels and measures.
What is inbound marketing?
The concept of inbound marketing is based on being found by potential customers. The customer comes to the company by looking online for help with a specific problem or by seeking information about a topic. This is achieved by the company providing content that matches this need or problem. It is important to be visible where the target group is online and is looking for solutions and answers.
An anonymous user, who probably does not know your company yet and has not yet decided on a solution or a specific provider, becomes a visitor to your website or online shop. In the best case, these visitors become leads (in the B2B area direct deals are rare, therefore the primary goal is lead generation) and these leads later become customers.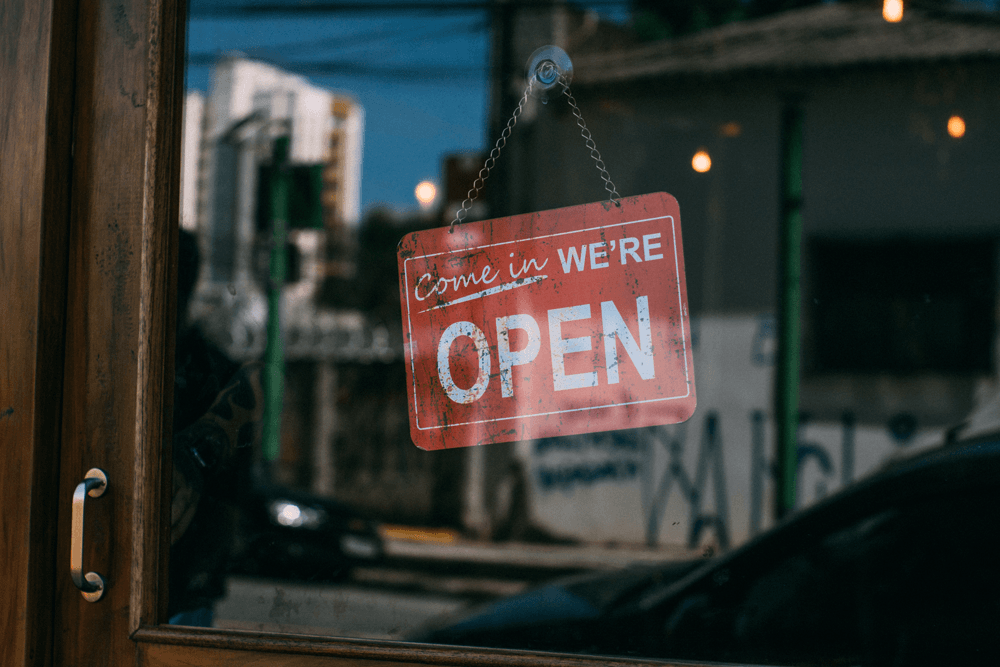 The difference between outbound and inbound marketing
The difference between outbound and inbound measures can be summarized with two terms:
Push = Outbound Marketing

Pull = Inbound Marketing
In traditional outbound marketing, the seller is the active part. He addresses potential customers and tries to convince them of his product or service. In the B2B area, this could happen via cold calls, advertising mail or actively addressing trade fair visitors.
Inbound marketing, on the other hand, works through the activity of the buyer. Companies can be found by the target group and respond to an actual need. Information, answers and solutions are provided for potential customers who are looking for them. This can happen through Google search, third-party websites on the right topic, or social networking sites. Inbound should therefore be understood less as advertising and more as information.
Inbound marketing measures are used to achieve relevant reach, for example with the aim of attracting visitors to a specific landing page on the website. This is where lead generation comes in, usually in the form of an email signup form or a contact request. Inbound marketing initiates lead generation.
Advantages of inbound marketing in B2B
Since inbound measures attract users with relevant information and answers, the probability of generating a lead or deal is higher than in rather undirected outbound marketing. Users already deal with the topic, there is a current need, therefore the willingness is greater to leave contact information or perhaps even make a purchase.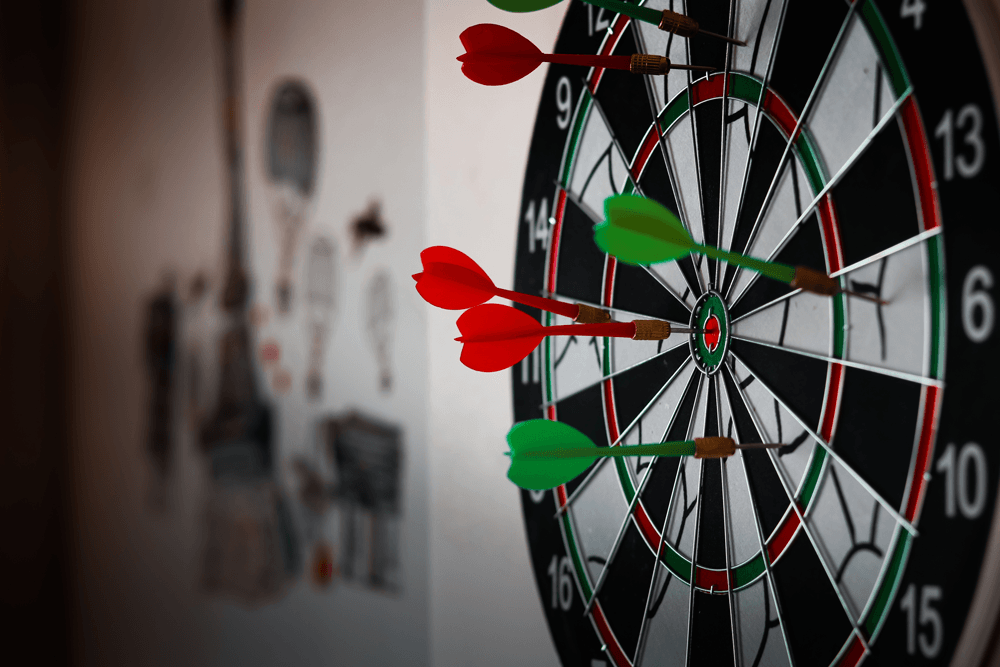 With the help of targeting, it is possible to address exactly those potential customers who fulfil predefined criteria, such as a specific location. Especially for niche industries, inbound marketing is an effective strategy for targeting suitable customers. It is possible to generate reach for your company, your brand, your products or services with comparatively manageable effort and budget.
What is the difference between B2C and B2B inbound marketing?
Especially for B2B companies inbound marketing should be indispensable in the marketing strategy. Corporate customers often require significantly higher investments, repeat purchases are very likely if satisfied. However, this also means that it generally takes much longer to complete.
There are no impulse purchases, because - with the exception of sole traders - several employees are usually involved in the purchase decision. An employee's planned expenses often have to be justified to superiors and decision-makers. It is therefore even more important to provide information that helps in this respect. The building of trust also plays an important role, especially with high investments.
B2B customers also inform themselves online before making a purchase, but generally require more information than B2C buyers. The aim is to maintain customer relations (lead nurturing), offer quality and present oneself as an expert and trustworthy partner.
10 tips for the most important inbound measures in B2B marketing
In determining the channels to be used for content distribution, the first question to be asked is: Where does the target group obtain information? Which channels are relevant?
1. Before: target definition
Even before content measures and suitable channels are defined, you should ask yourself what your goals are:What are your business goals? How can inbound marketing support this?
Typically, the primary goal is lead generation, and indirectly sales growth. Other important goals can include branding, building expert status in your industry, and strengthening and maintaining customer relationships.
2. Definition of Buyer Personas
After you have defined your goals, you define your optimal customer (Buyer Persona). What are their typical behaviors and characteristics?
In which sector are the respective companies employed?

What is the company size?

Where is the company located?
As an established company, you already have this information available, for example via your web analysis tool, your customer database, customer surveys, etc. As a new company, you can access external sources such as market research results.
Don't underestimate this step, because irrelevant leads cause work and cost money, so it is important to define personas in advance and create them for the relevant content. Ask yourself about this: What information do these personas need?
Basically, your customer and his needs should always be at the centre of your activities, not your company and your products or services.
If you are targeting large companies as customers, account based marketing is a good addition to inbound marketing. Find out more here soon.
3. Marketing automation
The topic of marketing automation is complex and should therefore only be touched on here in order to give you some initial suggestions. Basically, it is about efficiency through automated workflows, which are triggered on the basis of certain firmly defined criteria. For example, for new customers or users who have visited a certain page on the website.
On average, a user needs seven contacts before a deal is concluded, so it is obvious that automation should cover several marketing channels. But even in individual channels, automated processes can create great added value. One example is an automated email series for new subscribers.
4. Website and blog
Your website or your online shop and an affiliated blog should always be the basis of your inbound measures. The goal here is always to achieve the greatest possible relevance for the respective visitor. The advanced solution for this is called smart content: personalized content based on certain criteria. For example, new visitors could see a welcome message or users from a certain region could see local offers or events.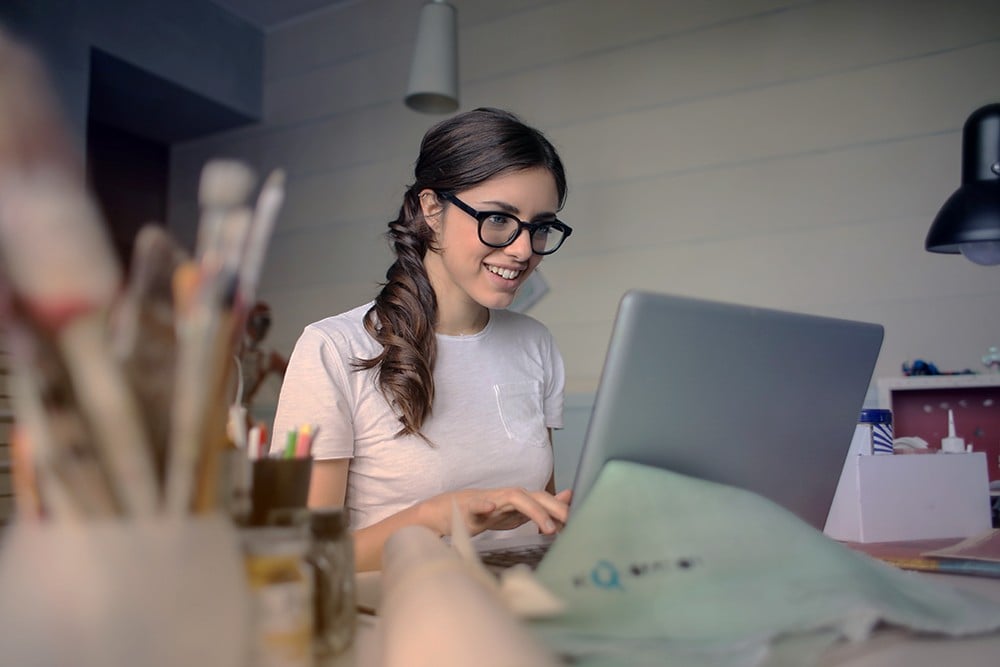 Important content on your website also includes landing pages for the various inbound activities you use to promote your content or solution on other channels. The goal of these landing pages is to generate leads in the B2B area. Provide information and a lead magnet that visitors can download if they leave their contact details (at least the email address to be added to your email list) in exchange. Such a lead magnet should be focused on the most important need or problem of your target group, for example a whitepaper, a study, an email series with instructions, an info graphic, assembly instructions, etc. You can also link to these landing pages in your email signature to draw the attention of existing customers to your high-quality content.
The blog, on the other hand, is an important inbound tool, especially for the SEO channel.
5. SEO and content marketing
Although almost all measures in inbound marketing strategies for B2B make use of content marketing, we would like to give you some special tips here in connection with search engine optimization (SEO).
The SEO channel is particularly important in inbound marketing. Depending on your industry, paid clicks can consume a very large budget. So it makes sense to make sure that you get relevant visitors through unpaid clicks in the search engines. Google plays a significant role in the search for information, which cannot be overestimated. This is where potential customers look for solutions and answers, this is where you should be visible with your content.
Consider all types of content that are relevant for your customers, for example guest articles, professional articles, case studies, product information, downloads, etc. A variety of tips and ideas can be found here in our article on B2B Content Marketing. In this case, content does not have to mean text, you can also include images, audio and video.
Quality instead of quantity
Focus on quality, not quantity. With the flood of content on the Internet, you need to differentiate yourself from your competitors to keep potential customers in mind, make a positive impression and build trust. Create in-depth content, go into more detail than your competitors. You'll find topics in many ways, including talking to your sales and customer service colleagues: What are the most frequently asked questions?
Consider all phases of the Buyers Journey, from the initial solutions to a common problem to concrete data about a specific product or service.
First define suitable keywords for your content creation or the optimization of existing content. Distinguishing between B2C and B2B users is not always easy, sometimes a keyword allows different meanings and intentions. In order to address B2B customers in a targeted way, you consciously create a B2B reference in your meta-descriptions, perhaps even in the page title. These elements are displayed in the search results and ensure that mainly relevant users click on your result. This prevents users from clicking on your search result and jumping off your page again (negative user signal for Google).
Consider your content marketing measures primarily as a conversation with your target group, as the beginning of an interaction instead of one-sided marketing messages.
6. Email signature marketing
As we have already explained, handwritten mails from employees in the company are one of the most important ways to disseminate targeted content. In order to bring certain information to the right person, for example through a case study, a banner in the email signature is suitable to raise awareness.
A campaign in the signature, for example, reaches future customers who are about to make a purchase decision, or existing customers who are to be motivated to make another purchase.
With Mailtastic, you can even trace exactly which content reaches which recipients or target groups when and how well or even supply single companies with individual content.
7. SEA - Google Ads
As in the SEO channel, the challenge for B2B companies lies in differentiating between B2C and B2B customers. In some cases, both target groups use identical keywords, but irrelevant clicks should be avoided. Especially in industries with high click prices, you will otherwise spend unnecessary money that does not contribute to the generation of leads.
Work with exclusive keywords and consciously formulate ad texts with a B2B reference in order to address only relevant potential customers.
If you place ads in the display network, you have the option of selecting B2B-relevant portals for placement.
8. Social media
Even though social media is primarily regarded as B2C-relevant, social networks are also an important inbound source for the acquisition of business customers.
First and foremost, of course, are the Xing and LinkedIn business networks. However, every decision maker is online as a private individual, so other channels such as Facebook, Twitter and Instagram must also be taken into account. If your content marketing strategy also includes the production of video material, you should also consider YouTube for generating reach. Examples of relevant content might include video tutorials, product demonstrations or case studies.
9. PR and OffPage measures
Even though most of the measures are related to owned or paid media (paid ads and content on other sites as well as your own website channels, social media profiles, etc.), you should not disregard earned media channels other than OnPage search engine optimization.
At least you should be represented in all important company directories, branch portals and regional branch books (which are particularly important here), you can determine for example, by searching for your branch and check the best placed portals for your entry. You can also identify relevant sources for company entries by searching for your competitors. Search by company name + street or city and you will get a list of entries of your competitors.
All targeted PR measures help to increase your visibility and attract the attention of your potential customers. Examples are press releases, but also reports in the local or regional media and articles in trade magazines in which you can position yourself as an expert and present your solutions to readers at the same time. In the OffPage area, discussions in industry forums can be just as meaningful a measure as the initiation of test reports about your product.
10. Monitoring: Analysis and success control
Monitor the success of your inbound measures constantly and adjust your strategy if necessary, for example by strengthening or reducing certain channels or measures. Ask yourself these questions, for example:
Which channels and measures led to the most visits and leads?

What types of content and media are most popular?

Which concrete content converted best?

Which paid and unpaid keywords brought users to the site?
If you have defined concrete goals in advance, check at this point whether you have achieved them or where there have been problems.
Conclusion: Inbound marketing as a replacement for B2B cold call acquisition
Regardless of whether you have had good experiences with cold calling business customers, there are more effective strategies than outbound measures. Inbound marketing enables you to be found by your target group and to present yourself from your best side with the help of high-quality relevant content: as a helpful trustworthy partner. Especially for B2B companies with an increased need for information before the purchase, the various channels of inbound marketing have become an indispensable part of the marketing strategy. Use our tips as suggestions for the first steps or the optimization of your inbound measures.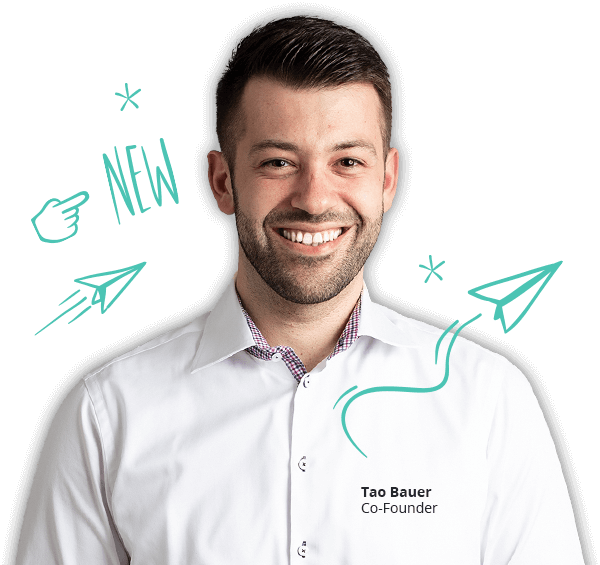 Find out more?
Want to know how you can complement your inbound marketing strategy with email signature marketing? We would be pleased to show you in a demo.