How to engage your customers with email signature marketing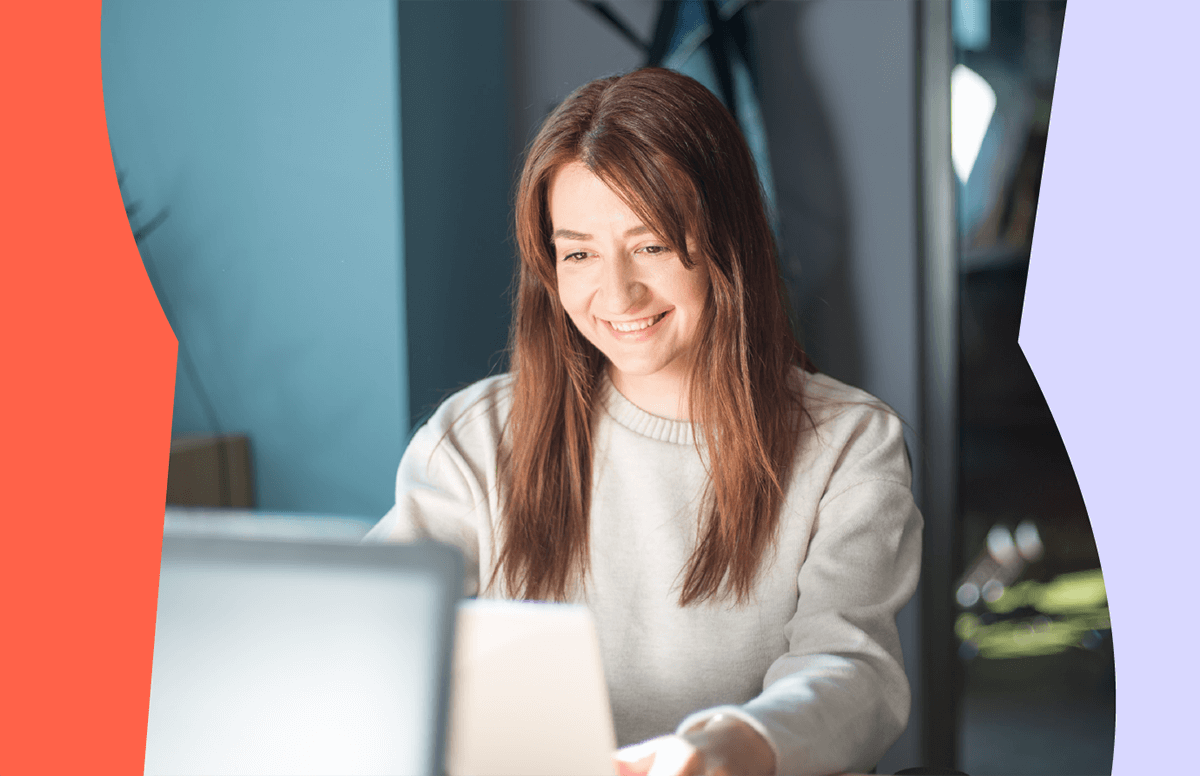 The email signature is an essential tool for sharing your contact details with prospects and clients.
But it's so much more than that:
It's a treasure chest of marketing value just waiting to be tapped into.
If you optimise its potential, your email signature can do wonders for customer engagement.
It can nurture a relationship that lasts far beyond the email itself.
So once you've added all the key components into your email signature, it's time to get your marketing hat on.
Adopt any (or all) of the following 12 marketing strategies and your email signature is sure to engage customers and prospects alike.
You can thank us later!
1 - Include a link to your website
This is one of the most obvious ways to engage customers via your email signature.
A CTA directing them to your company's website encourages a continued interaction with your brand, and a further understanding of who you are.
And if you want to go one step further:
It doesn't have to be your generic landing page.
Think about which specific page would align with your readers' pain points, and your current business goals.
And of course:
Design and place this CTA in a way that entices readers to click.
2 - Insert social media icons
This is a highly effective email signature marketing strategy.
Including links to your social channels in your email signature has a number of benefits:
It drives traffic to your social networks, but in a non-intrusive way (which your readers are more likely to respond to)
It encourages prolonged engagement with your recipients
It increases brand awareness
This may not be a quick fix, but ultimately this will secure more sales in the long run.
Plus:
If you use colourful, clickable icons rather than hypertext, it will look sleek and stylish to boot.
3 - Promote an upcoming event, conference or webinar
Is your company hosting or involved in an upcoming event?
Then where better to promote it than directly into the inbox of your target audience?
This is a powerful promotional tool.
But more than that:
It's a great way to show prospects and clients that your company is engaged in the wider community and doing exciting things.
And this is sure to pique their interest.
4 - Share a link to your blog
This is a sure-fire way to engage customers via your email signature.
Including a link to your blog, rather than a static homepage, means you will constantly be directing recipients to fresh, relevant content.
Because of course:
Your blog is updated regularly and full of top-notch content which showcases your brand and what you're all about!
This will encourage long-term customer engagement, rather than just a one-time click.
And that's worth its weight in gold.
5 - Use it as an opportunity to share company values
An email signature can provide a lot more information than just your name and telephone number.
It can really show prospects and clients the vibe of your company and what you're all about.
And this can be hugely valuable when it comes to converting leads and maintaining client relationships.
So why not include details about:
Your company's charitable endeavours
Recent company initiatives
Any current job vacancies
This will demonstrate who you are as a brand and what's important to you.
And this in turn will draw in loyal customers who align with your values.
6 - Include customer success stories
There's no denying how effective this is as an email signature marketing tool.
Including case studies, testimonials and customer success stories in your email signature is a brilliant way to convert leads and boost your credibility.
After all:
What better way to convince prospects that you would solve their pain points, than showing you've already done it countless times before?
It's B2B marketing 101.
But:
Including these in your signature rather than in the body of the email makes it feel less 'salesy' and so prospects are more likely to engage.
7 - Give a free demo or consultation
The word 'free' holds some serious marketing power.
Advertise a free product demo, consultation (or any other free tool your company has to offer) into your email signature, and you will hook your recipients straight off the bat.
And as mentioned in #6:
Including this in your email signature rather than in the body of the email makes it feel less pushy.
So it's therefore great for lead generation when sending out cold emails.
Why not include a short demo video in your email signature to show prospects quickly and easily what you do and how you can help them?
This is sure to reel them in.
8 - Add in a video
And speaking of videos...
A visual element in your email signature breaks up the text-heavy format of an email.
It attracts your recipients' attention and draws them in.
But remember:
Including the video directly into the signature is more eye-catching than a link to it.
And keep it short and sweet.
You want to leave your recipients wanting more, so that they will interact with you further.
9 - Talk about your recent work
If you've recently written a book or eBook, or have some other notable work you would like to share, what are you waiting for?
Announce it to the world in your email signature!
This is a brilliant way to promote your hard work far and wide.
But more than that:
It positions you as an authority on the topic.
And that means customers will want to hear more from you.
Win-win!
10 - Reference industry research
Including industry research into your email signature can be a wonderful way to engage prospects who are shopping around.
It shows that you are thought leaders in your field and gives you a stamp of authority and credibility.
But of course:
Make sure it's unbiased, accurate research led by a third party.
That way, prospects know they can trust you.
11 - Advertise a new marketing offer
Now here's a clever marketing trick:
Utilise your email signature as advertising space for new marketing offers.
Including these in the body of an email can come across as a bit pushy. And this may well turn people off.
But including it in your email signature?
That's a whole different ball game.
Do it well, and it's guaranteed to get your recipients intrigued.
12 - Mention any recent awards or news about your company
And lastly:
If your company has recently received an award, gained recognition or had any positive press, mention it in your email signature!
This will enhance your position as a leader in your field and show off your outstanding work.
Both of which are a dead cert for boosting customer engagement.
---
Here's hoping this has given you food for thought on how to engage customers with your email signature.
Why not give them a go?
Click here to get started.