Designing a cool email signature: your ultimate guide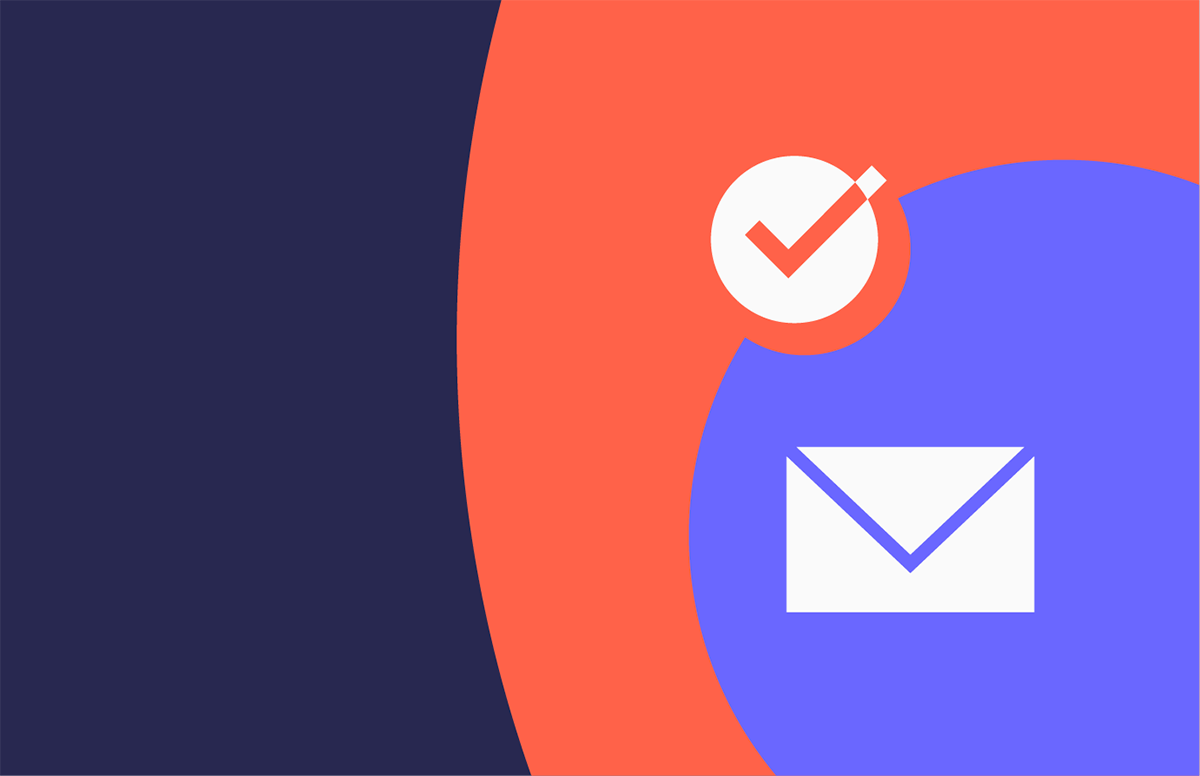 The ultimate guide to cool email signatures
If you're in a creative industry, why not show off your skills with a cool email signature? Use this guide to find out how you can create one👇

Who says email signatures can't be cool? 😎
Especially when, with one, you'll leave a lasting impression on recipients, giving you a competitive edge.
This guide will tell you everything you need to know about cool email signatures, including where you should use a cool email signature, and where you shouldn't use one.
Keep reading, and you'll have a state of the art, cool email signature in no time at all!
What is a cool email signature? 🤔
Email signatures are blocks of customised text at the end of emails that include key bits of professional information, like your name or contact details.
But cool email signatures go beyond the basics, using eye-catching colours and visuals that put you top of mind recipients.
What are the benefits of cool email signatures? 🤔
This thought has probably crossed your mind: "Are people really paying attention to how I sign off my emails?"
The answer is yes, people notice.
And they'll notice even more if your text-only signature lacks pizzazz.
Think about how many bland "Sent from my iPhone" or "from…" sign offs you get. They're on pretty much every email you receive.
But if you decide to follow a different trend, and really invest time and effort, your signature will be recognised.
Here's why:
It's professional 👩‍⚖️
An email signature functions as a virtual business card, telling your recipients you mean business, you're hoping to grow your network.
This is especially the case when you've paid attention to the little things, like adding a company banner underneath your details.
It's personal 👤
An email signature is a chance to tell recipients more about you and humanise your interactions with them.
For example, by including a high-quality photo of yourself, you can make a deeper connection with recipients and build your relationship.
It's great for marketing 🏆
We've already said that having a cool email signature will leave a lasting impression. And that in itself is a great marketing advantage for you.
Recipients will be interested in you and your work because of your unique decision to design a cool email signature.
But when we say that an email signature is an amazing marketing tool, we're also talking about the opportunity to share and promote your content. You can do this by adding calls-to-action (CTAs) and making your email signature clickable.
For example, if you're an up and coming musician, add a clickable Spotify icon on your email signature.
What industries might use a cool email signature? 🤔
If you're on the fence about making a cool email signature, here's a list of suitable industries. 👇
Architect 🏘️
You're creative, original, and a visionary. So why not show this off in your email signature?
Artist 🎨
As an artist, you can show recipients you're aware of the latest artistic trends by using them on your email signature design.
Feel free to use colours and fonts, as long as they're legible!
Blogger/influencer 💻
Blogging, influencing, YouTubing: these are creative professions. The content is fresh, new, and constantly updated and you can use your email signature to push this message.
Fashion designer 👗
Having a cool email signature will reflect your passion for the latest trends. Say the 70s are back in. You can use the astonishing typeface in your email signature.
Graphic designer ✏️
Similar to artists, graphic designers visually communicate their talent. So it makes sense for graphic designers to have cool email signatures.
Marketing agencies 👇
As millennials and Gen Zers become increasingly influential in the marketplace, agencies have to respond. Email signatures including creative visuals and nods to pop culture are a must.
Musician 🎵
If you're an up and coming musician or DJ, you can use a CTA to link your SoundCloud account.
Tech companies 📱
We've all seen the Google offices. So we reckon if it's cool to have a midday snooze in a napping capsule, an eye-catching email signature won't do any harm.
Remember: For more "serious" industries, stay away from cool email signatures. If you're a lawyer, a client isn't going to be interested in the cool colour palette you've opted for. They're interested in whether you're going to help them with a case.
What are the key components of cool email signatures? 🤔
Success!
Your industry is on the list, and you're ready to make a cool email signature.
But before you get started, read this section so you don't miss anything out when you're making your signature.
Include basic information 📞
Don't get carried away in design so much that you forget the point of the email signature in the first place.
Recipients need to be able to immediately get the information they need to contact you.
Remember to include:

Use colour and a cool font 🎨
A good font and colour scheme will make your email signature stand out and look interesting. And if you've aligned your email signature with your personal or company branding, even better.
But if you don't have any set brand guidelines to follow, here are some fonts you can use for inspiration: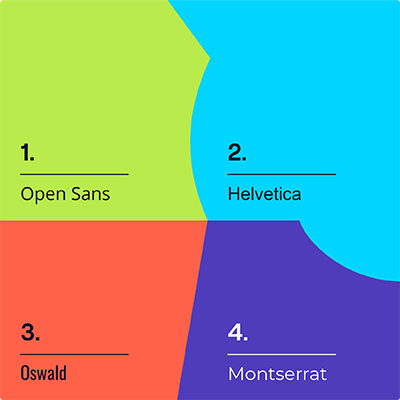 These are cool, and they're still legible.
We've deliberately not included fonts that have super-curly letters. The information on your email signature will become redundant if it's hard to understand.
Use social media icons 📱
Linking your social media accounts through social media icons is a must for cool email signatures.
By including platforms where you regularly create new content in your email signature, you can get even more traffic to your posts.
And that means more likes, more comments, and more reach.
Use animated features 👇
GIFs are creative additions to your email signature.
For example, you could use a GIF of a Pride Flag to show either your membership or support of the LGBTQ+ community.
A word of warning though: don't get carried away with GIFs. It's better to focus your efforts on the design elements you know are going to work for sure.
The problem with GIFs is that they're not always successful because of device restrictions. For example, signatures on the iPhone won't let you add images manually.
Also, keep to one GIF. If you include lots of different ones your recipients' eyes will be darting around the screen and your signature won't be as effective!
Cool email signature key takeaways 🗝️
Cool email signatures can be professional, but they're best used in a creative industry.

The components of a cool email signature are:

Basic information

Cool colours and fonts (but not overboard)

Social media icons

Animated features such as GIFs (check accessibility)




FAQs
How should a professional email signature look?
Professional email signatures have clean, simple designs. There's no reason it can't be cool, but you should be mindful about the text and visual elements you include. After all, it needs to give the recipient the information they need to take the next step in their journey.
With that in mind, opt for:
1-2 CTAs as a maximum

1 colour scheme

1 font

1 professional photo of yourself
What size should the email signature be?
Ideally, it should be 300-400 pixels wide, and 70-100 pixels high.
Remember to check device settings too, as you might have to change the size so it'll look right on different-sized screens. You'll need to look for the scaling options in the device settings.
And that's it! You're ready to create a cool email signature.